Hello I am just starting using nextcloud and if there is any more information I should provide let me know.
I have been trying to setup nextcloud on UNRAID with a mariadb dabase and it was working fine 21.0.1 but when I upgraded to 20.0.2 or even did a complete clean install there was some problems with the demo pdfs. I can include my own and they seem to work but I just don't understand what to make of it.
Also when installing(fresh or upgrade) 21.0.2 I get an error on page below
and it does not redirect me to the dashboard as it did in 21.0.1 when installing. Nextcloud seems to work but just have to manually navigate to it.
Error after initial admin+nextcloud setup: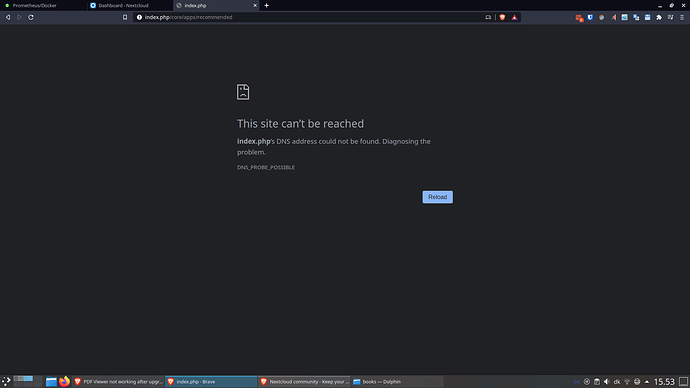 Error when opening demo-pdf: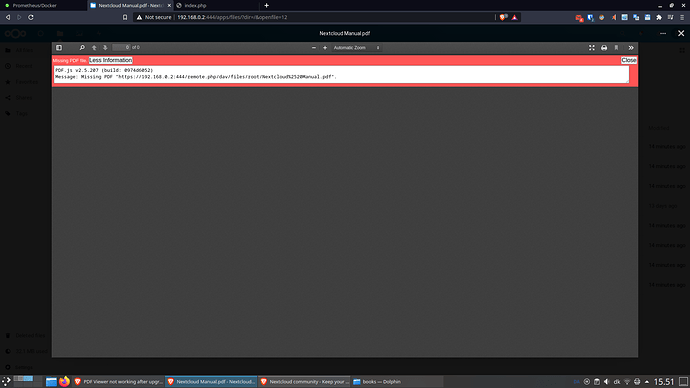 Any input is very welcome and if you know some material that might be useful please let me know.