Hello everyone!
This is my first time here in this forum.
After upgrading to version 20.0.1, the PDF viewer doesn't work properly in my Nexcloud.
When I try to open a PDF document, I receive this error:
cURL error 3: malformed (see https://curl.haxx.se/libcurl/c/libcurl-errors.html). You can see it in the picture below.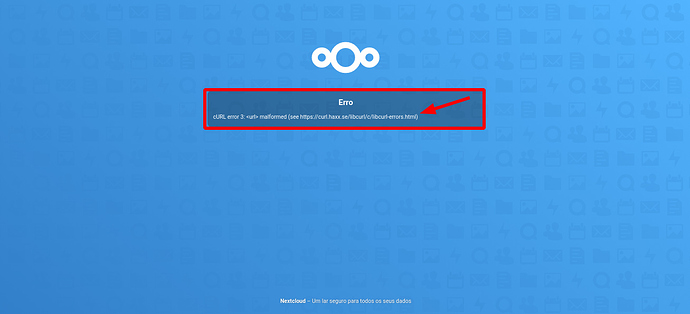 I'm not an advanced user.
I use Ubuntu 20.04.1 LTS, with a Nexcloud installation via snap.
Can anyone help me to solve this problem, please?