Hi,
I can reach my Nextcloud on Esxi with local IP
I put in the credentials in NPM → bad gateway

But when I put in the IP of an old version also running on the same server at V 25.0.6
I can see the login screen with my domain from NPM.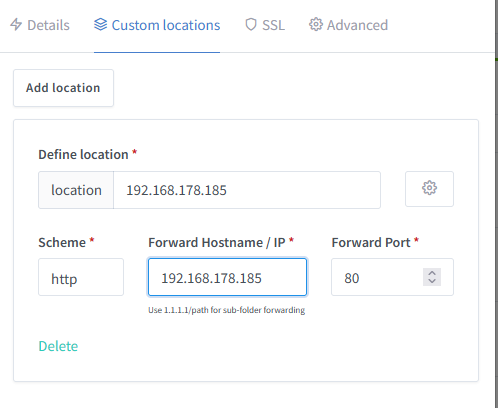 I checked the config.php, it is identical except Passwords.
I spent hours to get this working.
What the hell could be the reason for this behavior.
I think it must be a little stupid mistake.
Hope for help.
Many THX.