Hi Team,
I am running nextcloud version 15.0.4 on centos7 with nginx. I am trying to use the auto update feature in nextcloud to update to version 15.0.5 but I keep getting the following errors: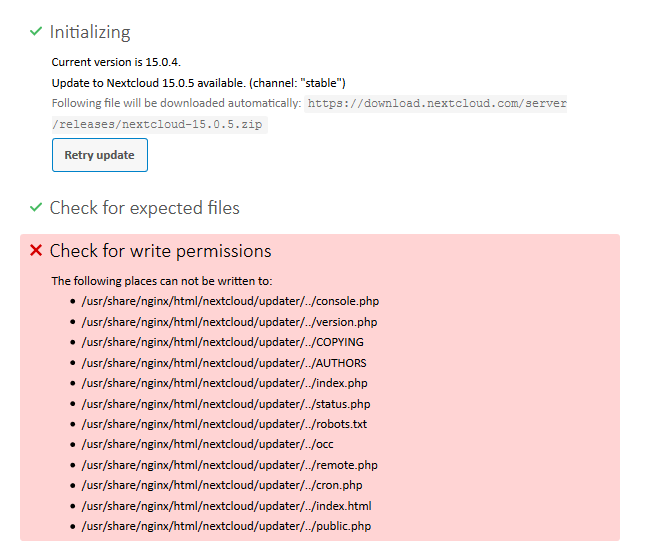 The logs of next cloud shown below.
Clould anyone assist please. I have disabled logging and deleted the logs and tried as suggested in another post but that did not work.
regards,
rajbps