I use the latest NCP image from ownyourbits.
I'm getting absolutely insane as I simply cannot open the ports and access from the Internet.
Local access works well, no issue.

I use a ZyXEL VMG1312-B10A Router.
If I open Ports manually, I cannot reach the NCP from the Internet:

(I'm aware that on the screenshot it's deactivated.)
and the ports are shown as closed:
If I enable UPnP in the router and use NCP to open the ports, I succeed and can reach the NCP from the Internet.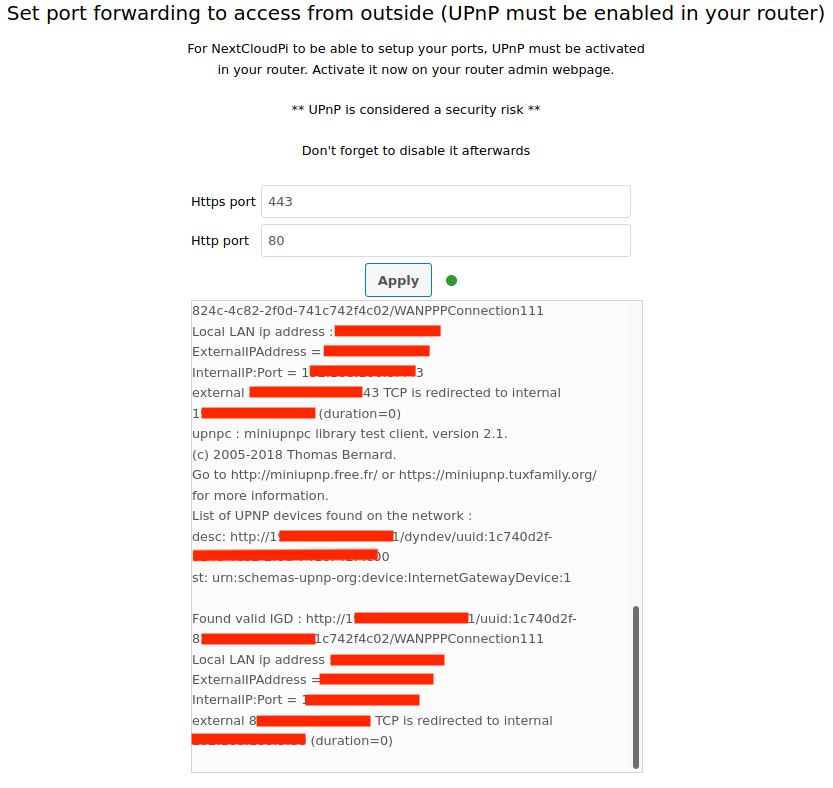 But I should "disable" UPnP as it poses a security risk.
If I do that, the ports are closed again, and I cannot access the NCP from the Internet.
What is going on?
My guess is that this is simply a useless router and I'd better buy a Fritz!box…
Any suggestions before I order one?