Hello,
I am interested in Nextcloud.
But I have an interesting question.
I have 5 servers, 1 Server for front end, 4 server for server storage.
so the topology is like this.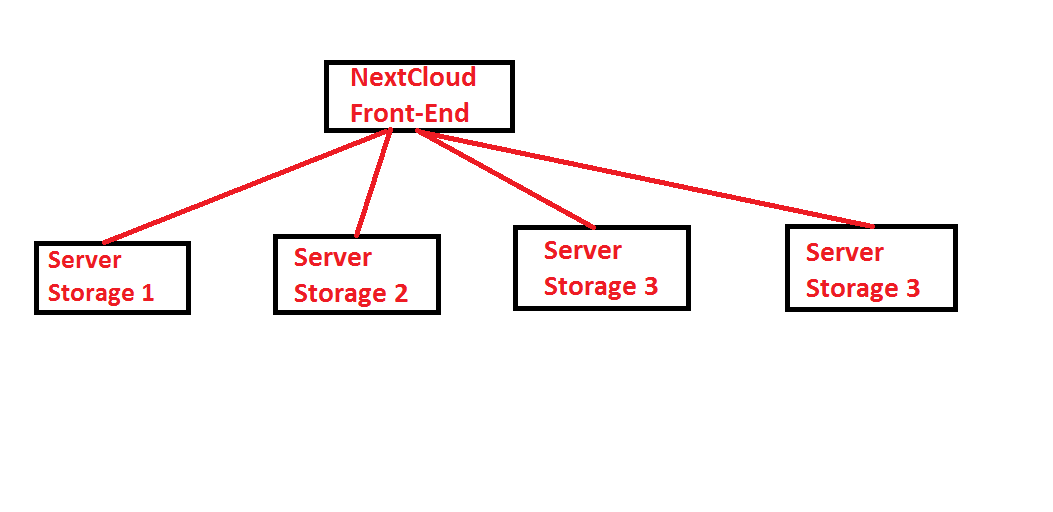 Nextcloud server is only used for front-end, users who upload files will not enter on the front-end server.
Then each user uploads an automatic file between one storage server.
How to? I still don't understand. thank you