Originally published at: https://nextcloud.com/blog/webinar-moving-to-sovereign-cloud/


We are excited to invite you for a webinar about Nextcloud as your sovereign cloud infrastructure of choice. Our partner Redpill Linpro is hosting and co-organizing this webinar together with us.
Don't miss out and register below for this webinar to learn more about the benefits and uses of Nextcloud Hub as your collaboration platform
how to move to a sovereign cloud infrastructure for collaboration
Moving to a sovereign cloud with Nextcloud Hub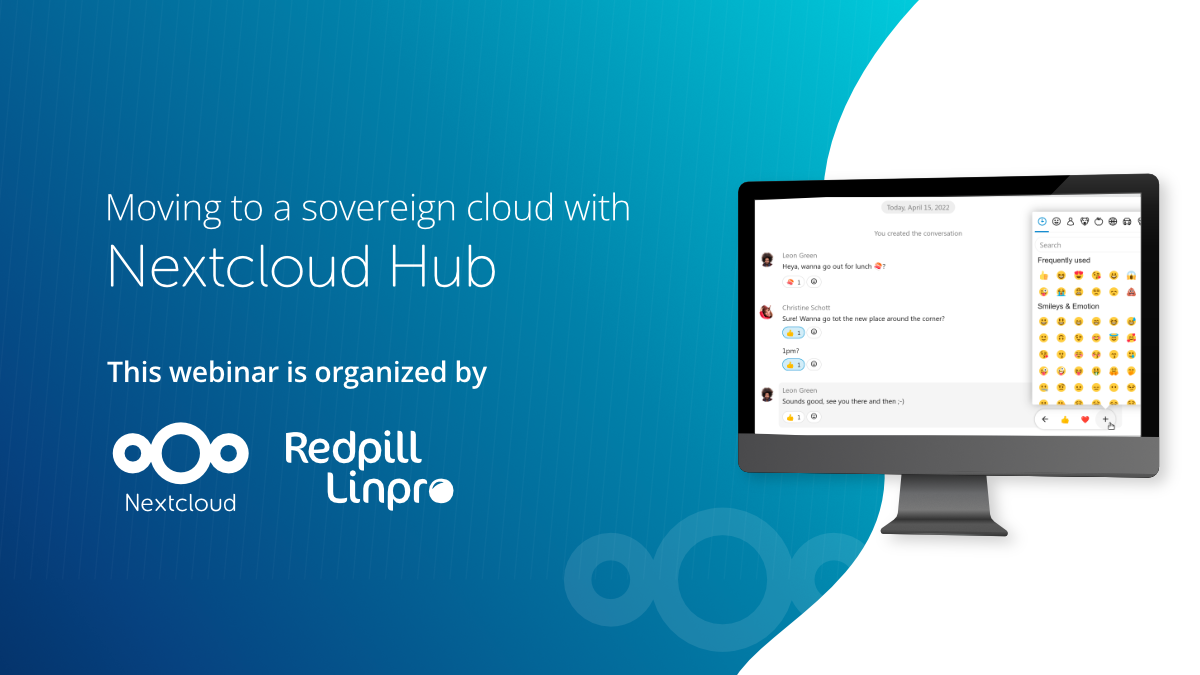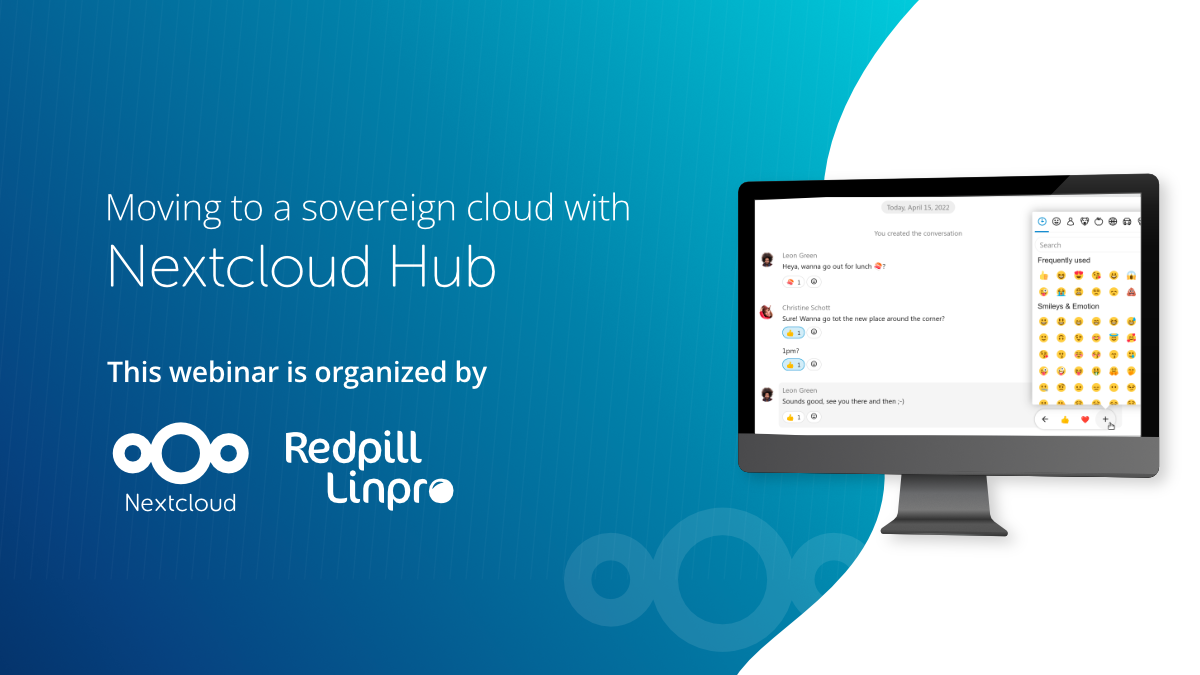 Sign up for this free webinar on Tuesday, 14 June 2022 to learn more about Nextcloud as your collaboration platform using a sovereign cloud infrastructure.
Date: Tuesday, 14 June 2022
Time: 2:00 PM (CEST)
Duration: 45 minutes
The typical drivers for moving to a sovereign cloud.
The available features of Nextcloud Hub.
How Nextcloud ensures data privacy and data sovereignty.
Some examples of moving to Nextcloud within the public sector.