Originally published at: https://nextcloud.com/blog/moodle-3.6-is-here-with-nextcloud-integration/

Today, the Moodle team has released version 3.6, which comes with built-in Nextcloud support as well as many other improvements like enhanced course overview & dashboard, GDPR privacy settings, Media uploads in assignment feedback and more.
Nextcloud integration
Last year, we
announced the Nextcloud Education Edition
, developed in collaboration with Moodle, DeiC, regio iT, the TU Berlin and Univention. Moodle founder and Moodle Pty Ltd CEO Martin Dougiamas gave a keynote address at the Nextcloud conference later that month, detailing the project and its goals.
A series of apps was introduced, from ORCID authentication to the then-new Dashboard app (which gets a major update in the upcoming Nextcloud 15!). The Moodle integration was an external app, requiring both Moodle and Nextcloud components. Work on this has continued, in no small part by the team of students from the University of Muenster, Nina Herrmann, Lukas Biermann, and Wladislaw Iwanzow, mentored by Jan C. Dageförde and Tobias Reischmann, as well as developers from Moodle HQ and Nextcloud. It then offers users the ability to access files from Nextcloud, adding, removing or sharing them from within Moodle.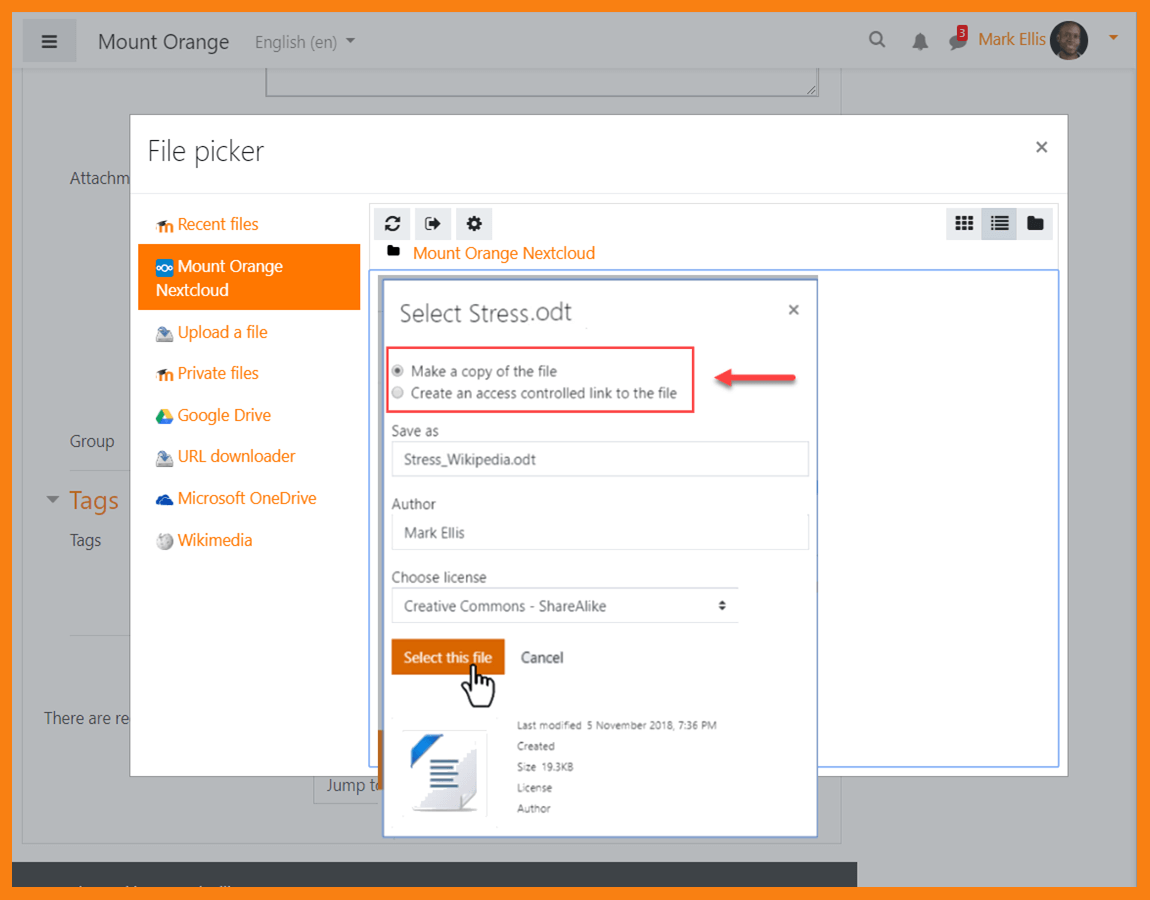 Moodle is open source; Nextcloud is open source. It make sense for the two to join forces. Thanks to our community developers, learners and educators will be able to connect to Nextcloud and share files inside Moodle courses.
Learn about what's new in Moodle 3.6 in this sneak preview blog! Learn more about Nextcloud in education on our website. And find out how to enable the Moodle-Nextcloud integration in the Moodle documentation.
Read more about this development in our interview with Jan Dageförde from the University of Münster, who was key to making this integration happen.