Originally published at: Just before the conference: maintenance updates! - Nextcloud


26.0.6 and 25.0.11 are available now – just in time to install them before the conference starts and Hub 6 is launched!
I know, it's a crazy time to release minor updates, just before the biggest event in the Nextcloud year: the Nextcloud Conference, PLUS the release of Nextcloud Hub 6!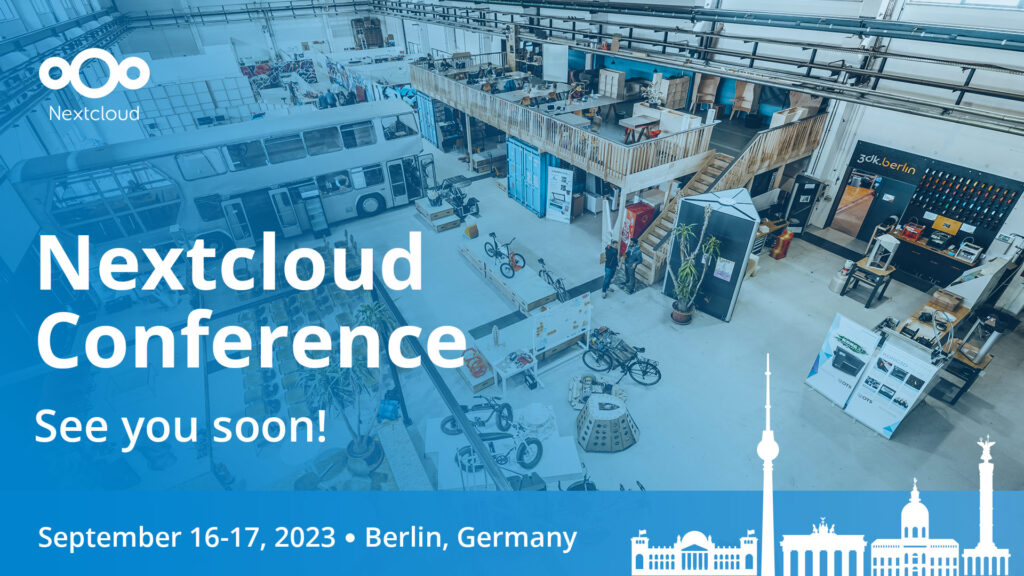 If you're like us, you can't wait to see what's new. Yes, you can still sign up to see the release, just when it happens! Learn more about the conference here, we are excited to welcome you – in person, or remote!
Now onto what's new today. As always, minor releases include stability and security improvements that are designed to be a safe and quick upgrade.
You can find the full changelog of fixes and improvements for these releases on our website. Some highlights include reloading of the file list upon sharing, more logging, improved mail settings layout, performance work, bringing back versioning with S3 and enable advanced versioning with Groupfolders, updated translations, typo and documentation fixes, some UI fixes and many other small bug fixes.
Desktop client 3.9.4
Meanwhile, just some days ago, the Desktop Client team pushed out a minor release, 3.9.4, fixing a small number of bugs and minor issues. You can find the full changelog here. Improvements include a small fix where the client, when offline, will check for availability of the server every minute, making sure it comes back faster and more reliably after network outage or server downtime.
Note: There will be no more releases of Nextcloud Hub 2 (24.x.x and older). Upgrade to Nextcloud Enterprise to continue to get security and stability updates or move to Nextcloud Hub 3 or Hub 4. Don't forget that running web-facing software without regular updates is risky. Please stay up to date with Nextcloud releases of both the server and its apps, for the safety of your data! Customers can always count on our upgrade support if needed.
Note²: PHP 7.x is no longer officially supported by the PHP community. Nextcloud has supported PHP 8.0 and newer versions for some time now, and we strongly recommend you move to a newer version of PHP. Version 8.0 is already out of active support (!) and has only a few months of security updates left. Nextcloud Hub 3 (25.0.x) deprecates PHP 7.4 but still works with it. Still we recommend you use PHP 8.1 or newer. Hub 4 and newer support PHP 8.2.
Ready to move to Nextcloud Hub 5?
Nextcloud Hub 5 was released in June and we highly recommend that you upgrade to benefit from the latest features. Especially as Nextcloud Hub 6 is JUST AROUND THE CORNER!
A quick summary of the features in Hub 5 over Hub 4:
✨ New optional AI features that respect your privacy, like call transcripts, translation & dictation
🗂️ Automatic file locking on desktop
🪟 Big improvements to Outlook integration plus introduction of Exchange & Teams integration
📖 We make Notes an official app shipped with Nextcloud, with free Android and iOS apps
🤼 Improvements to Groupfolders and Circles to make collaboration easier
⚡ Automatic, content-based tagging & tags visible in File view
📢 Talk introduces typing notifications, reactions in calls, virtual background images & more
📊 Tables app improvements
Check out the full release announcement here.
Stay safe: keep your server up-to-date!
Minor Nextcloud releases are security and functionality bug fixes, not rewrites of major systems that risk user data! We also do extensive testing, both in our code base and by upgrading a series of real-world systems to the test versions. This ensures that upgrades to minor releases are generally painless and reliable. As the updates not only fix feature issues but also security problems, it is a bad idea to not upgrade!
If you are maintaining a mission-critical Nextcloud system for your enterprise, it is highly recommended that you get yourself some insurance (and job security… who gets blamed if the file handling system isn't working as expected?). A hotline to the core Nextcloud developers is the best guarantee for reliable service for your users, and the job safety of you as a system administrator.