Hello, I'm trying manually update Nextcloud to v22.0 but I'm getting errors. I have PHP 7.4 installed and this is the unzipped file that I downloaded from the website: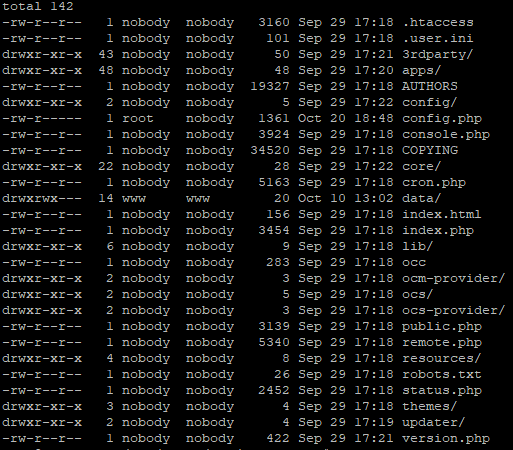 When I run the command su -m www -c php occ upgrade I get the following error:

Doing some research, it seems to be something about php? I'm not sure about this one though. The file in question is the following:

This is my first time doing a manual update because when I tried doing the update using the web interface, it hang in a loop that said "update in process". What's wrong here? Anyone familiar with the error?