Hi!
iOS Client Version: 3.0.6
NextCloud Version: 19.0.2
I have a little problem with my NC.
I synced my whole Gallery with my NC server and split it up to some different directorys.
The files integration works fine but when i access a folder with more than 1000 photos it gives me an error.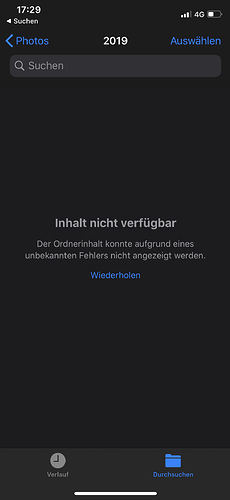 The directorys with less photos just work fine.
Is this a known bug or can someone help me to solve this problem?