Originally published at: https://nextcloud.com/blog/introducing-simple-signup-you-can-now-get-started-with-nextcloud-in-2-steps/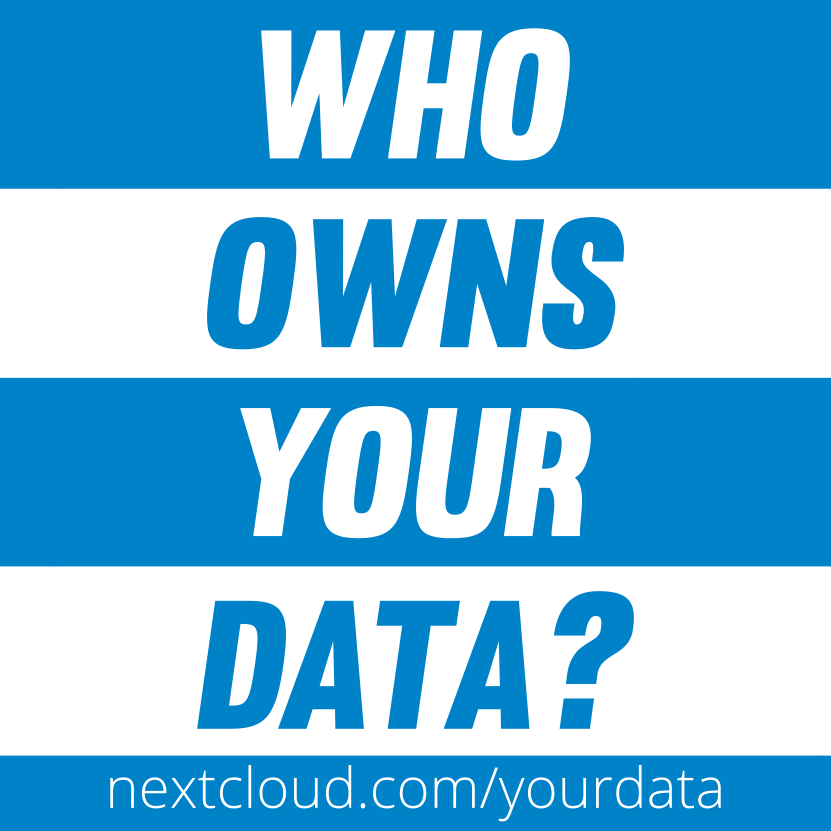 At the Nextcloud Conference today we announced an exciting new program: Simple Signup! With privacy an ever-growing concern, many people have been looking to move away from centralized cloud services. However, technical complexity is a major barrier to liberating your data. Simple Signup makes the process to get your own cloud as simple as giving an email address and choosing a password!
Why does it matter?
Your data represents who you are and can easily be abused. Right now, nearly ALL data there is about the average internet user is stored at half a dozen companies. The risks of this have become ever more apparent in recent privacy leaks and exposed attempts by governments and private organisations to use this data for political or financial gain.
With Nextcloud, everyone from home users to large enterprises, hospitals and government agencies can host their own, secure and private Dropbox or Office 365 alternative. Nextcloud offers easy to use web, desktop and mobile interfaces to sync files, share them with others and edit them on-the-go. Nextcloud offers the most popular self-hosted alternative, with hundreds of thousands of servers forming a decentralized, federated network hosting data from an estimated over 25 million users.
Introducing hosted Nextcloud
Hosting a server at home or in a rented space in a data center requires time and technical knowledge many private users lack. While hundreds of thousands of people host their own server, hundreds of millions more would benefit from moving to a more privacy-respecting storage for their documents, photos and contact data. Hundreds of Nextcloud providers offer their services to such users, delivering a much easier experience. Where some offer a one-time setup in a virtual machine, others offer fully managed services, and anything in between. You can pick a provider from the list on nextcloud.com/providers, sign up and then configure your clients to the data you received from the provider.
Providers thus lower the barrier to using getting a Nextcloud up and running. The large choice of providers means you can pick one in a location close to them, or decide on a provider they trust, find a cheap provider, focus on reliability and so on. Data is decentralized, you can move between hosting providers and the Nextcloud federation capabilities ensure you can share and collaborate on documents with users on other servers.
However, there is still a significant barrier as you will need technical understanding to sort out the providers and set up your clients and other things after signing up.
Simple Signup to the rescue!
The Simple Signup program brings down the barrier to a private cloud another big and final step. When starting up a Nextcloud client on Android, iOS or the desktop, you will be presented with a sign up option, which has a preselected provider from a list of vetted providers close to the physical location of the user. While you can choose another provider from the list, you can proceed right away, entering an email address, choosing a password and after a short while you will find yourself logged in on your brand new Nextcloud instance!
Making privacy as easy as the convenient but leaky alternatives has long been the goal of the Nextcloud contributors and we're very excited that, today, we succeeded. With this program we can truly change the dynamic on the internet, free the trillions of terrabytes of data stored at just one of a handful of large corporations and spread it out, as the internet was once designed to do.
said Frank Karlitschek, founder and CEO of Nextcloud GmbH.
The final piece of this puzzle is Federation 2.0, the technology which enables Nextcloud users to share between different Nextcloud servers. The new version, introduced in the today-presented Nextcloud 14, facilitates many more Nextcloud applications in their use of federation, sharing calendars and contacts, audio/video calls and much more between servers. It creates a vast network, connecting the hundreds of thousands of Nextcloud servers and the millions more that, through the also today announced NEC partnership, will be added on the internet the coming years.
We created a page on our site to guide users to their best option. Get started now!
Today, Nextcloud also announced Nextcloud 14 and that thanks to our collaboration with NEC millions of routers in Japan will run Nextcloud