Because an image illustrates it better: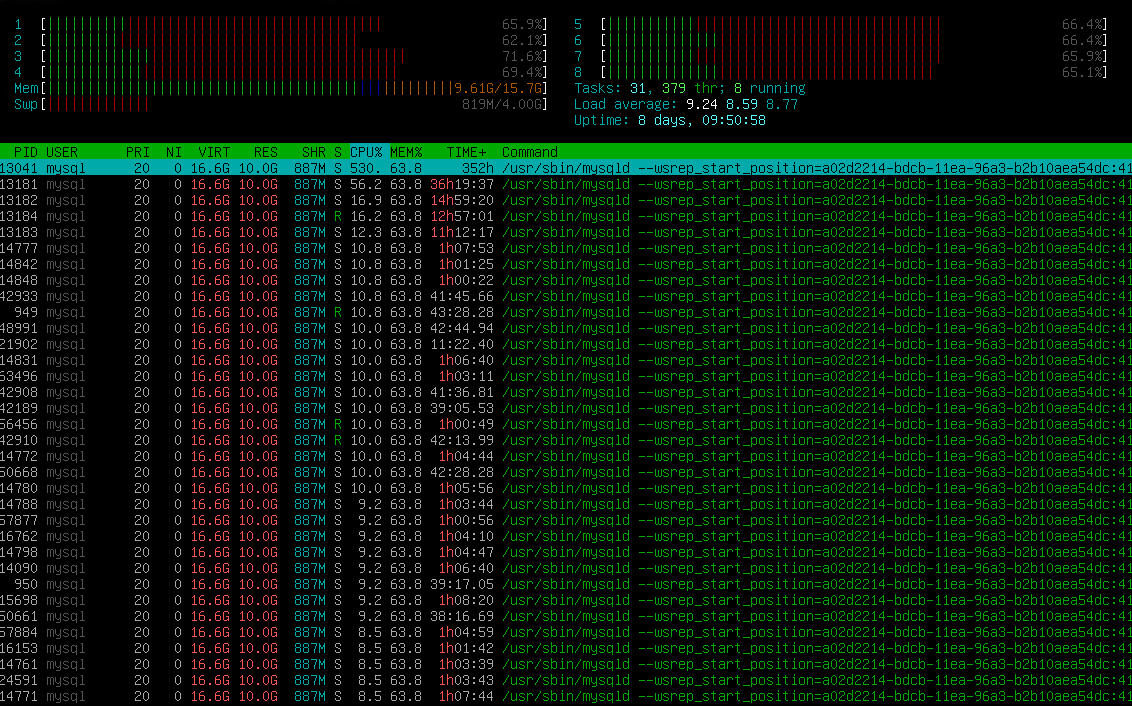 One hundred users, 4Tb of files, 400Gb database size (95% are oc_activity table) are causing this.
MariaDB server 10.3 is optimized against best practices regarding the available RAM (16GB) and the CPU cores (8). oc_properties table records 300M query access per day (!!) with only…160 records inside it. The second table with more access is oc_filecache with 120M per day.
Galera cluster is configured for Read and Write split,screenshot is one read nodes (of two)
This causes very long delays on WebGUI to only open a page.
Anybody has any idea ?