Hi guys,
I started an update process with the Nextcloud web instance. But now I want to stop it to do it later because there are important apps for me which will be deactived. I haven't read this before…
I've already done all steps of the web updater, so it's only the last step which is missing. So my current screen looks like this: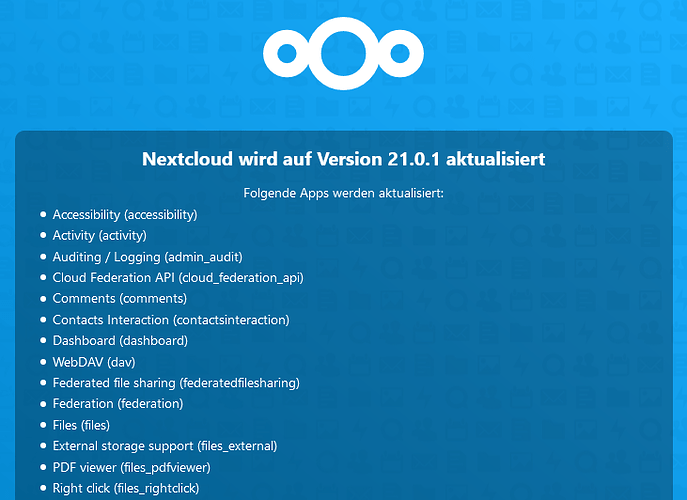 Is there a way to get back?
Thanks in advance!