Hi Guys, I am struggling with an issue to connect a second server to the internet of course protected with LetsEncrypt. In the attached schedule below you find my situation drawn out: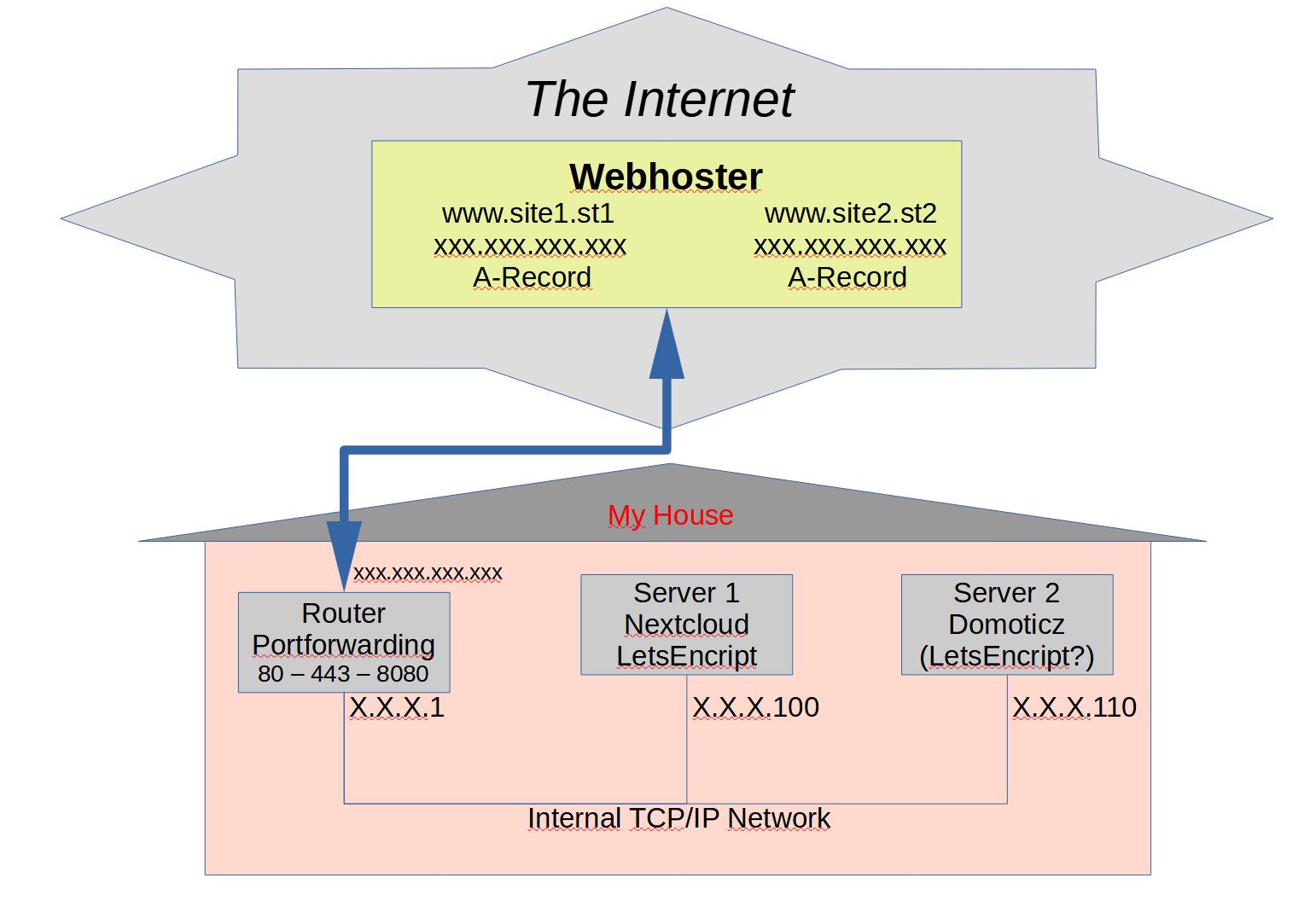 At my webhoster I have a domain pointing with the A-Record to my NextCloud server. The server is running Apache2. This works fine with an A+ rating.
Also I have a Raspberry PI4 b running Domoticz. I have set this open to the internet but then, as this was not encrypted, miscreants discovered the passwords of both the protection of Domoticz as well as the Tuya interface that I am controlling from Domoticz. I bit stupid of me, sure!
Now I have created a second domain with I intent to use for the Domoticz server. I have seen that it must be possible to use a tric that is called reverse proxy. This requires a second configuration file possibly in de NextCloud server. This seems to make it possible to route the second domain that I set up through prot 8080 to ge to the Domoticz server. Then it could be possible to install LetsEncrypt on the Domoticz server to protect it.
I am worried about the safety of the NextCloud server as you can understand. Are there other options and if not, how to make this work? Thanks for your hints and tips.