Good Day Everyone!
I am trying to host a simple html website on my ubuntu machine running nextcloud using apache2 and php.
I have modified the 000-default.conf file but when I serch for my html website in it gives me access through untrusted domain, as show in the picture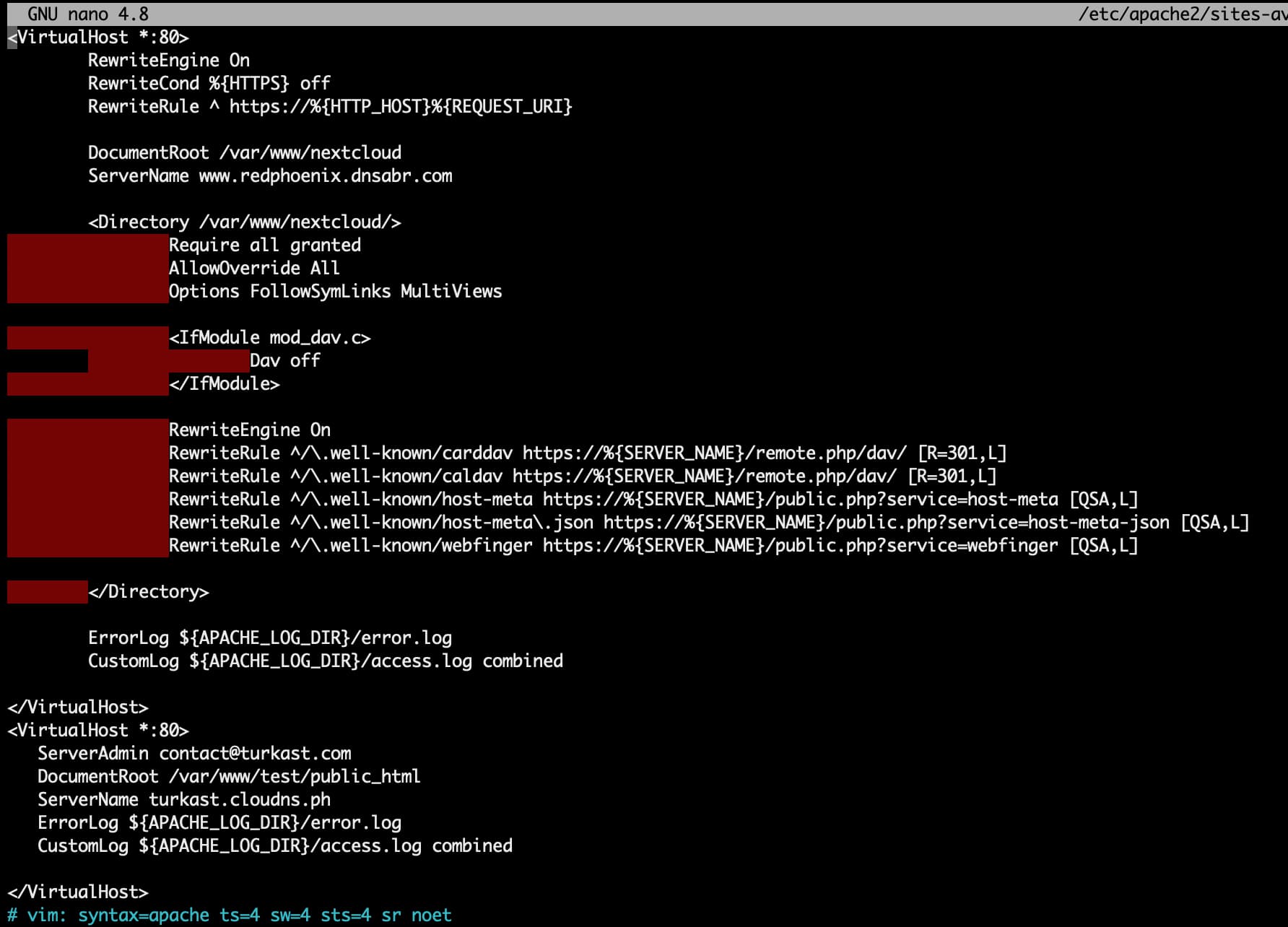 below.
My nextcloud loads up just fine but the other website redirects to nextclouds page instead of its own.
Pls help, thank you in advance.