I'm installing latest Nextcloud locally on Ubuntu 22.1. I have installed Nextcloud by separate parts, not by a snap or img or similarly. No installation errors or odd messages/events at all. But I am now stuck at a certain point and not sure how I can get around it.
I am stuck at the point where you open up the Nextcloud instance in the web browser for the 1st time, and enter a username and password for admin account, as well as name and password for the database connection, and finally click "Finish Setup". In other words, this page: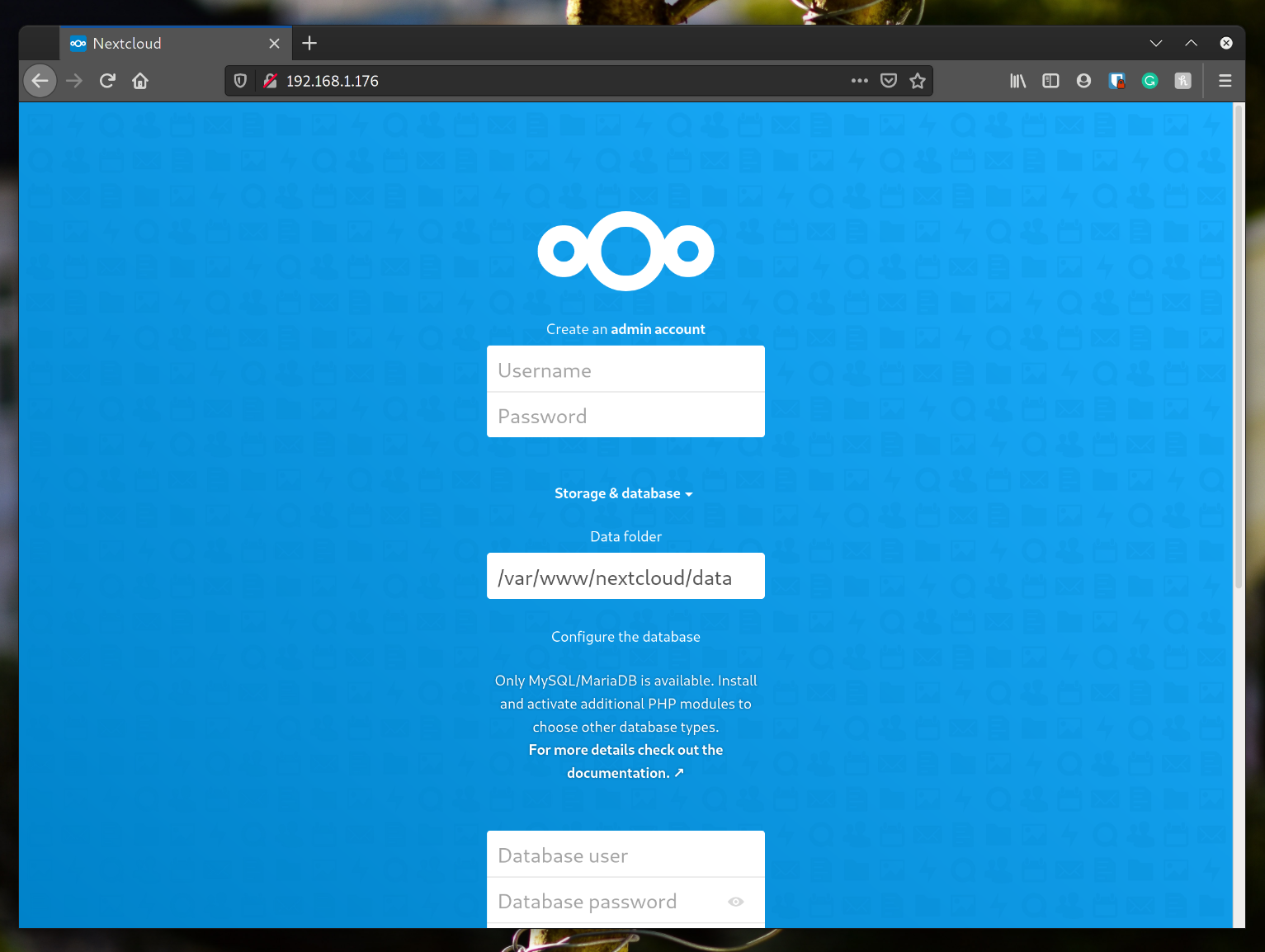 (not my screenshot)
When I do, the PHP page returns an error message: "Database user name and/or password is not valid. You need to enter details of an existing account. Create an admin account."
When I did the install process, I ran the below commands in Ubuntu terminal to set the above values:
sudo -u www-data php occ maintenance:install --database
"mysql" --database-name "nextcloud" --database-user "nextcloud" --database-pass \ "1234567" --admin-user "admin" --admin-pass "admin123"
These went through with no complaints from the dB.
I really feel this should work. But when I hit the "Finish Setup" button at the bottom of the web page, it just will not let me through. "Database user name and/or password is not valid" every time, no matter how creative I get.
I have also checked the database tables, no obvious errors, and "admin" is listed as the only users there.
What might be wrong here? Is the database entries- or connection messed up somehow? Or is it the web page or other part which doesn't have write rights to the db?
Grateful for helpful suggestions, tips and reviews. Even lengthy ones.
Thank you