Hi folks!
I just installed the latest NextCloud version on my 1and1 webserver. Installation on the webserver was easy and I can use nextcloud with my browser.
Next I tried to login with the desktop and ios client. But it doesn't work on both clients. It is the same issue!!!
////////////////////////////
I type in server address and click on next.

The next screen says: "Please log in before granting Mozilla/5.0 (Macintosh) mirall/2.5.1final (build 20181204) (Nextcloud) access to your Nextcloud account." (see screenshot)
When I click on the button "Log in", the wizard show me the login screen. I type in my username and password and click on "Log in".

Next screen is the same like before, but in german. (see screenshot)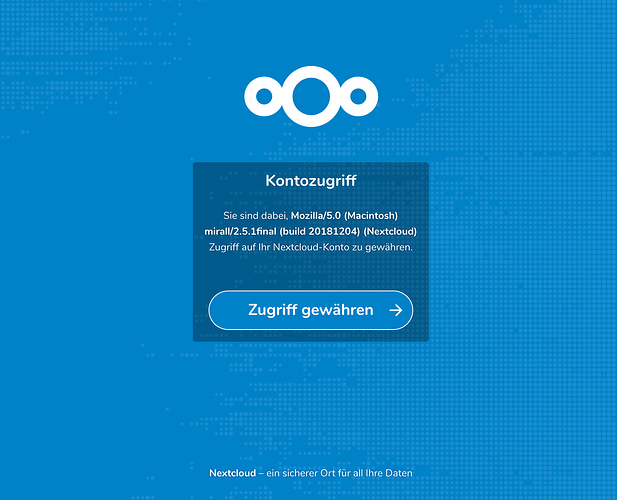 Then I click on the button and nothings happens. And when I click on more time the wizard send me back to the login screen.
////////////////////////////
Somebody knows this issue?
Thanks!