Nextcloud version: 22.1.1.2
Operating system and version: Ubuntu server 20.04.3
PHP version: 7.4.23
Can someone suggest me what's happening? I really don't get it.
I installed snap version of nextcloud on ubuntu server;
Router port forwarding 80 and 443 is pointing to internal nextcloud server IP;
ports 80 and 443 are allowed by ufw;
I was never able to access nextcloud via http and of course i couldn't obtain a certificate by let's encrypt; nevertheless I installed a self signed certificate and everything works good when I access nextcloud via https.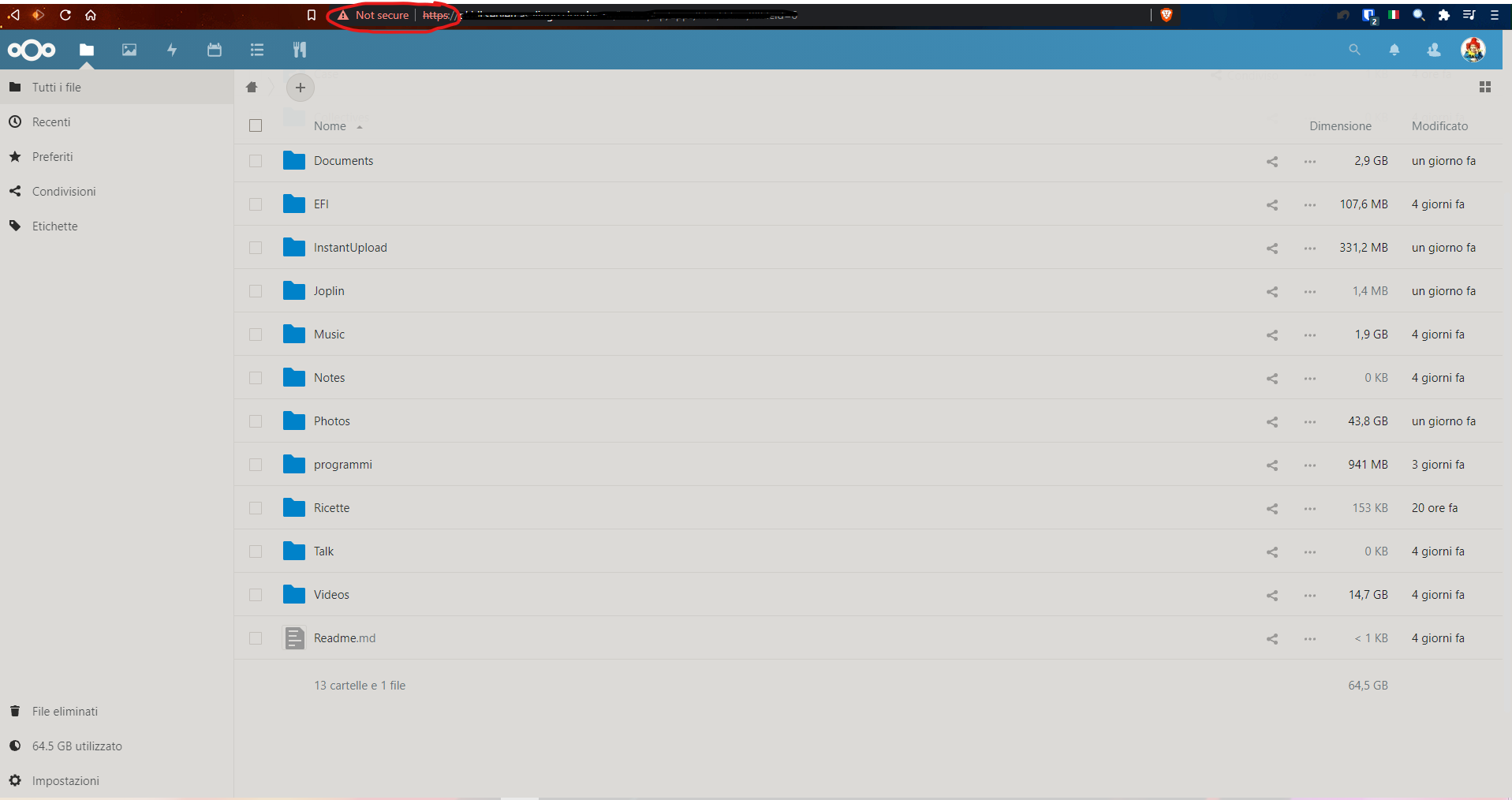 Other details:
change the port for http doesn't resolve the problem;
if I try to reach nextcloud using the server local ip address or with the domain name associated with it I have the same results