Hi everyone!
We have some awesome news! Our booth request for FOSDEM 2020 has been accepted and we'll be there to rock the event again!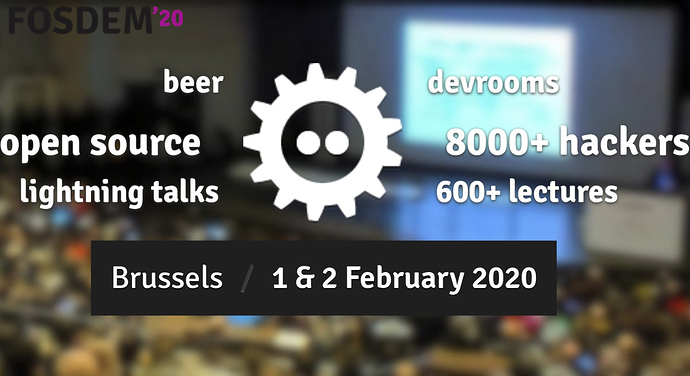 The upcoming year, in February 1-2, we will be there again to answer questions like
"what's awesome about Nextcloud"

"what is coming in the next/latest release"

"where is my Favorite Feature X"
And of course we need your help to staff our booth, welcoming thousands of people and receiving lots of thank-you's on behalf of our amazing community!
We will have "WHO OWNS YOUR DATA?" stickers and nice swag!
Now we want to gear up again for February and of course, first step: get a team together! If you are a community member of Nextcloud who really want to help us at the booth but financial reasons are an obstacle, consider requesting travel support.
How to get travel support:
Shoot us an email to events@nextcloud.com We're accepting applications until December 18 (we can support up to 80% of your travel and accommodation expenses).
Include your estimated travel expenses in the following format:

Travel itinerary and costs (Y to Brussels & Brussels to Y - (flight/train/bus) X Euro)
Accommodation expenses (January 31 - February 3 - X Euro)
Look for decent prices if you can as we want to accept as many applications as possible within our budget. As we can only support a limited amount of our community members, we will get back to you after December 18 to inform in case we can support your travel or not.
What you're thinking? Will you be there?