Hi all,
since upgrading to NC 15 there is an issue with the directory tile width in the gallery app, whereas the NC 14 gallery shows them correctly.
This is just a cosmetic problem but results in tiles being hard or impossible to select on mobile devices.
Currently running Nextcloud 15.0.2 vs. Nextcloud 14.0.6:

NC 15 <> NC 14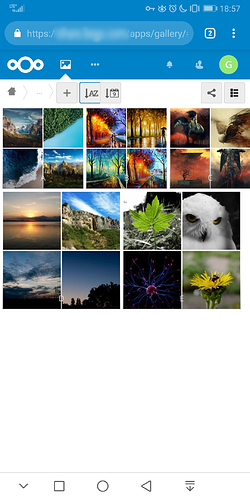 … both with gallery app version 18.2.0
More details: https://abload.de/img/gallery_tilesbgkvl.png
Any ideas?
Thank you in advance.