Nextcloud 14 -server
Windows 10 - Client
Hi, I am trying to map nextcloud and it gives me error, in windows using LDAP, if I could configure the desktop client and in a MacOS.
I have activated the web client service.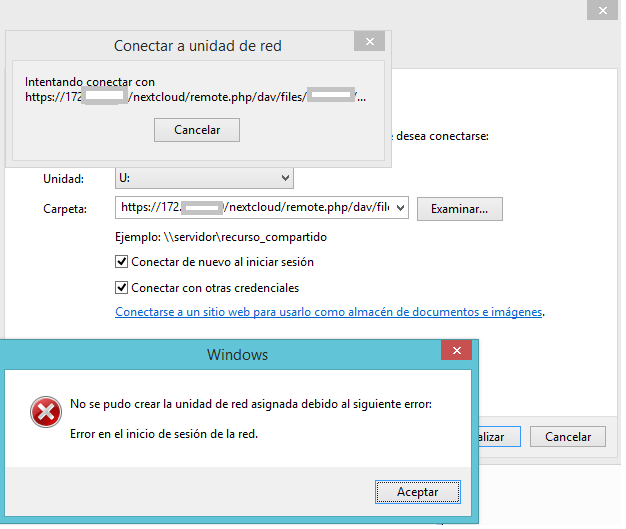 Everything works less webdav, what can be the error?
Nextcloud web - OK
Nextcloud desktop client - OK
Nextcloud webdav - Error