Hello !!
I am on /e/ os (Android 9) with microG.
I installed Nextcloud dev Android app (version 20200714).
I would like to sync my device with my server but I get this.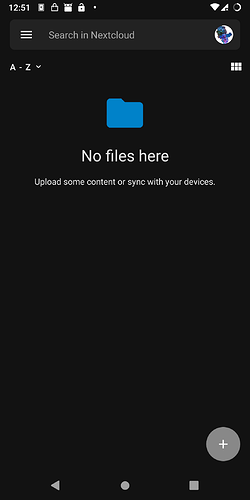 It's strange because I have many files and folders on my server. Also the tabs Activities and Photos work on the Android app.
I tried on the stable Nextcloud channel but the problem persists.
Thank you for you help