I searched the forum but couldn't find anything that answered my question.
I use a docker to run nextcloud. Currently I'm on version 14.0.4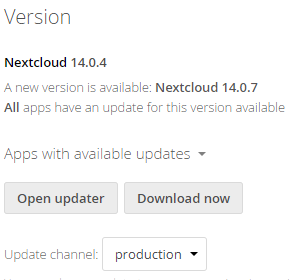 Now I tried to updated to 14.0.7 since nextcloud told me there was an update.
However the upgrade failed it kept looping in the GUI update process.
So I used a day old backup to restore my nextcloud instance.
Am I suppose to update via the nextcloud GUI or do I have to wait till the docker image is up to date which updates nextcloud automatically when I pull the new docker image?
currently the docker Image would be on 15.0.2 according to the tags in the dockerhub: