Originally published at: Desktop 3.8: End-to-End Encryption levels up with sharing and file-drop - Nextcloud


Hot on the heels of Nextcloud Hub 4, our desktop client now enables users who are running the latest Nextcloud to take advantage of its improved End-to-end encryption features!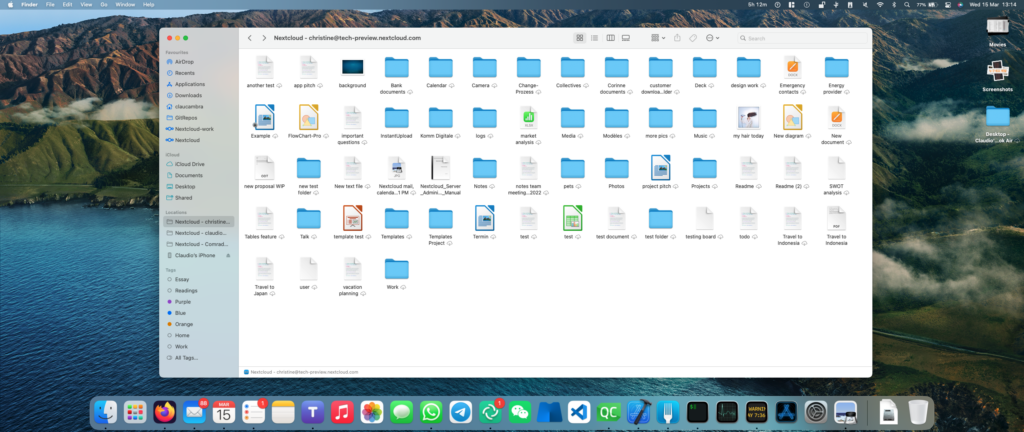 E2EE improvements in Hub 4
End-to-end encryption is designed to keep a sub-set of super important data confidential, even in the worst case of a server breach. Its value goes beyond breaches, however. In some situations in large organizations, an extra layer of security is needed because you might not be allowed to trust the system administrators. Think of the financial details of a corporation that is on the stock market. Or simply the employee dossiers from the HR department. Even admins should not gain access to those. This is what End-to-End encryption makes possible.
With Hub 4 and the 3.8.0 version of the desktop client come two improvements to end-to-end encryption.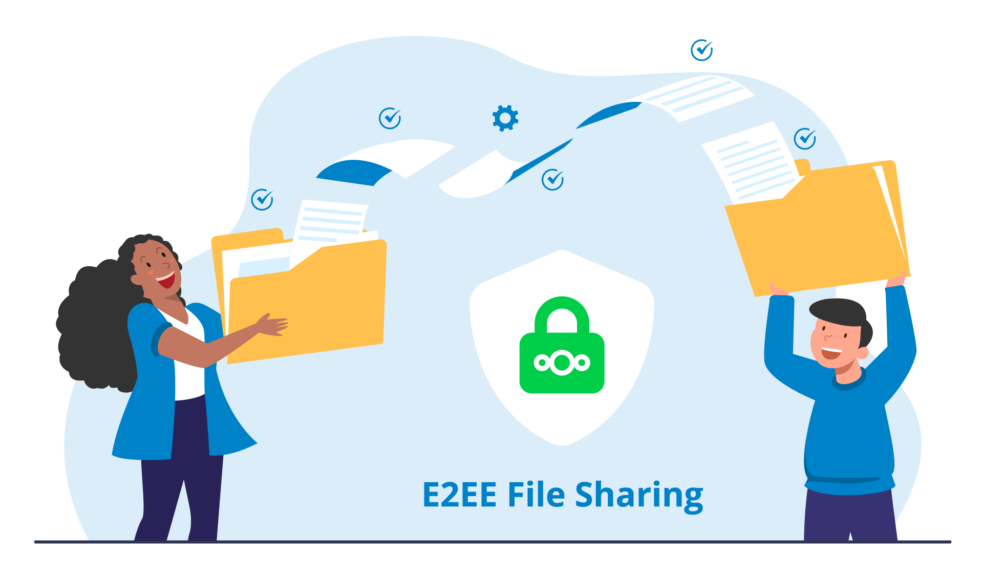 First, we introduce sharing. Before, after picking a folder for end-to-end encryption, users could work in this folder and access it from all their clients, mobile and desktop, but not share it. It is now possible for the HR team to share their folders with confidential dossiers with each other, or the Finance department to prepare the quarterly report together.
The second feature brings File Drop to E2EE. You may already use File Drop – the Nextcloud feature that allows your external personnel, clients and partners to easily upload files to a secure cloud folder through a hyperlink.
With the new Nextcloud Hub 4 release, File Drop now includes the option to upload files to End-to-End Encrypted folders for increased security in your organization.
Receive confidential files in a secure, trustworthy way without worrying about breaches. It's simple, secure and a no fuss file exchange.
Going back to the HR department – the team can now send job applicants a link where they can securely upload their resume's directly in an end-to-end encrypted folder, shared in the HR team. And the Finance team can receive external financial information in an easy and secure way.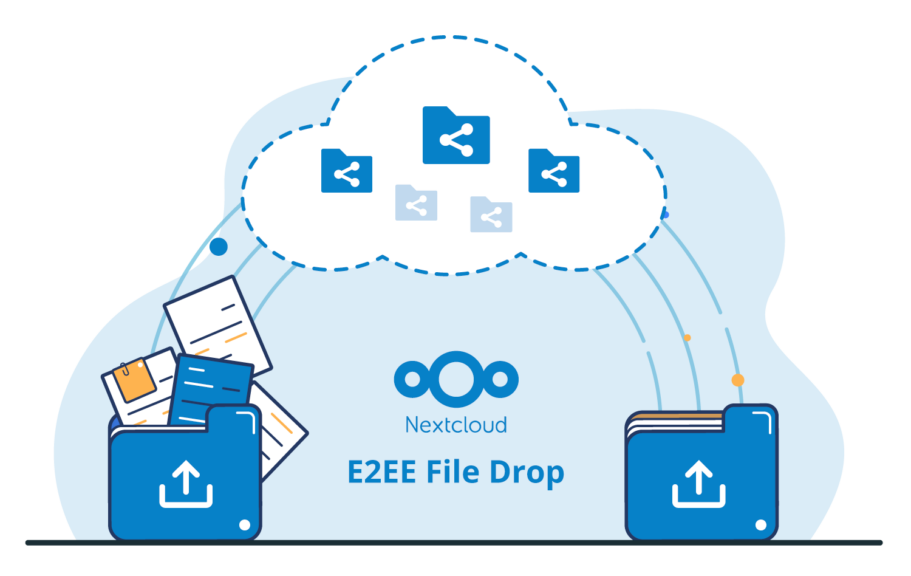 Version 3.8.0 of the desktop client is now available for download on our website. If you have the Windows or Mac clients, they will download the update and ask you to install/upgrade. As Linux user, you can either get the new Appimage or let your distro packaging system take care of it.