Hello everyone!
Nextcloud public share link has the option to copy a Direct link to a resource (ie https://…/filename.mp4, https://…/filename.png ). which is awesome!
It would to very convient to have the ability to copy the direct link from the sharing context menu also.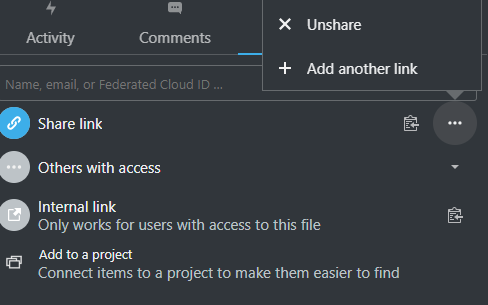 Thank you considering this feature and thank you for this awesome project!
securegh