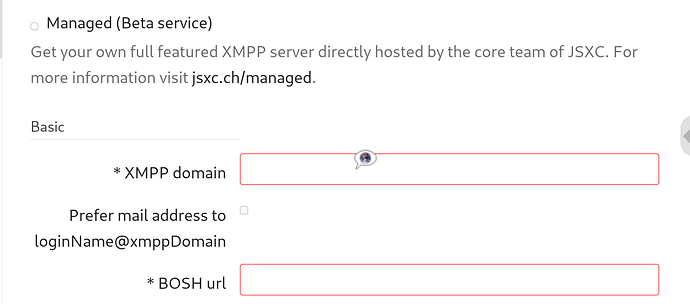 Hi I would like to use nextcloud's xmpp chat but this is the first time I've been confronted with the prosody configuration.
I saw in the options that there were several configuration choices including an internal and an external server choice.
Can you explain me the difference between these two choices? Because it says that choosing the internal server limits the functionality of the server but then it means that calls are only possible using the external server option?
I was thinking of adding the talk TURN server configuration to the server again but it doesn't seem to work.
Instead you have to enter BOSH URL and xmpp domain … can you tell me what this is and how to configure it?
I went to see the official prosody doc but nothing is typically specified for nextcloud so before going into the editor I'd rather ask you
I see thank you in advance
Sincerely