Nextcloud version : 25.0.2
Operating system and version (eg, Ubuntu 20.04): Docker
Apache or nginx version (eg, Apache 2.4.25): Nginx
The issue i am facing:
My instance of nextcloud is running in a Docker container and is working, when given the right Port after the domain.
Now configured my webserver to redirect requests comming in on a specific subdomain (cloud.mydomain.com) to my docker port (which is 81, because 80 is already a different service in my enviroment)
Now that Part is working, but i don't find the original index.php that is giving me the login screen.
I am looking through the files, but i only get error messages: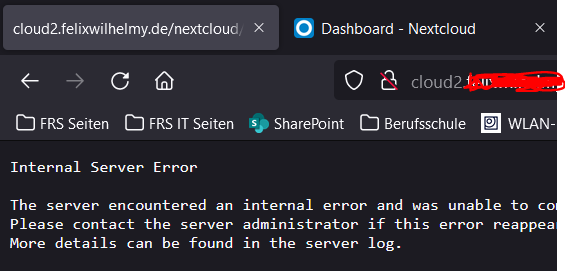 I also read the Logs but they don't give me any information with a correct time stamp.
Is this the first time you've seen this error? (Y/N): Yes