I have a Ceph-cluster with: 1 admin node, 1 monitor node, and 3 osd nodes for replication purpose and a client node.
For primary storage to be changed I assume config.php needs to be configured am I right?
If so, what should I need from my storage cluster for nextcloud to work.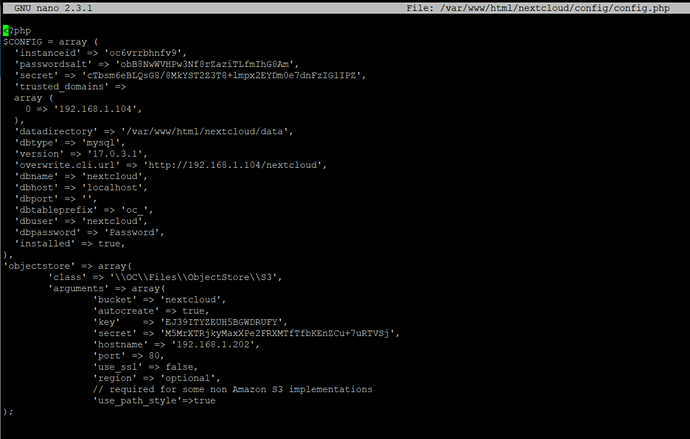 Nextcloud ip: 192.168.1.104
Ceph-cluster, ip plan:
ceph-admin 192.168.1.200
mon1 192.168.1.201
osd1 192.168.1.202
osd2 192.168.1.203
osd3 192.168.1.204
client 192.168.1.205