Can't write into config directory! This can usually be fixed by giving the webserver write access to the config directory.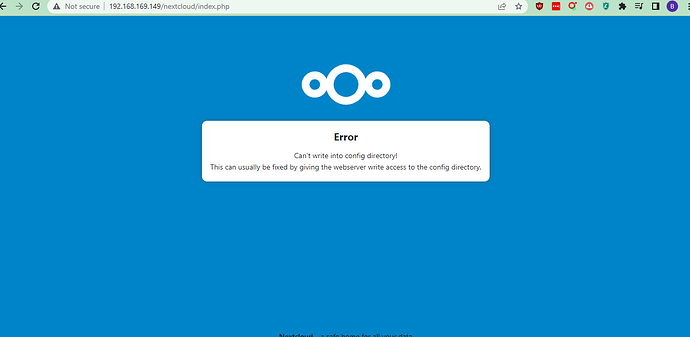 I'm on centos 7 and getting this error. I understand the error. It means I need to change the permissions of config directory to be writable. The config file is located at
/var/www/html/nextcloud


This is the current permissions of config directory. What command do I need to use here?
drwxr-xr-x.  2 apache apache    67 Apr 19 21:28 config


I did this
sudo chmod 770 /var/www/html/nextcloud/config


But it's not working.
Again I did this:
sudo chown -R apache:apache /var/www/html/nextcloud/config

But neither is this working. I've restarted the apache server as well.