Nextcloud version : 23.0.4
Operating system and version (eg, Ubuntu 20.04): TrueNAS CORE
I can't upload files (video for example) of more than 500 Mb on my private nextcloud server. It is insatalled on a TrueNAS core server.

I tried changing the settings in the .ini and .php files etc (spent a good 3h) to find the parameters :
upload_max_filesize = 
post_max_size =

But in vain.
I have access to the TrueNAS shell, and the nextcloud jail's shell :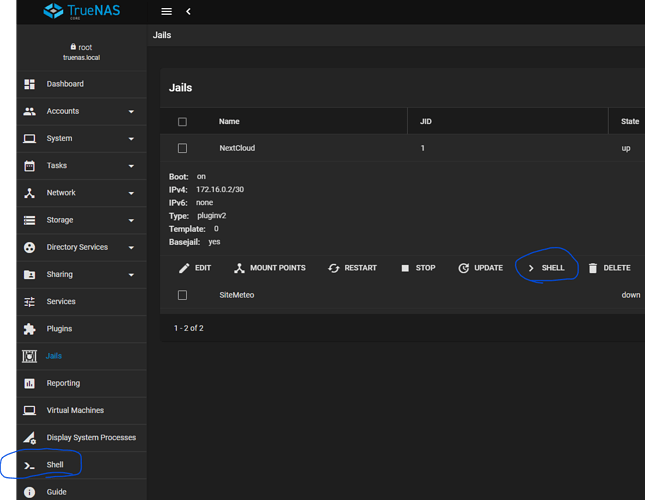 But I can't find the configuration files where I can change the upload and post max file sizes.
Also, logging in as admin, there is not "additional settings" in the nextcloud GUI where I can change the file size limitation.
(as in I don't have this tab
Thanks for any help