The description here RainLoop - Apps - App Store - Nextcloud is too poor at the moment, sorry
Login as what??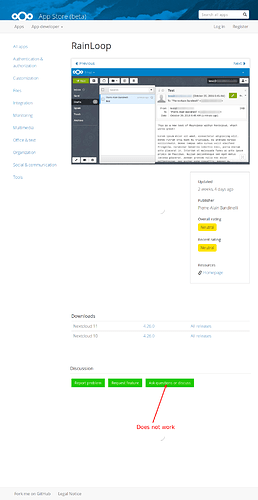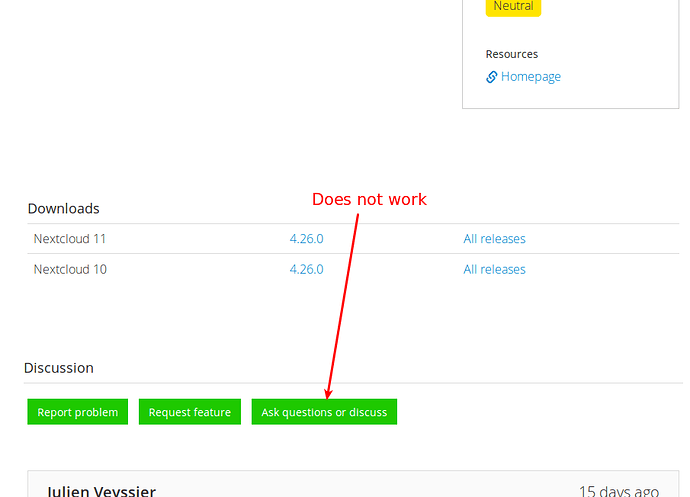 Well, i just wanted to configure Rainloop but could not find any instructions how to log in into it.
But meanwhile fortunately a helpful user of the forum here has revealed the secret:

I added an explanation on "how to install" here:

Will do the same in the description of the package.
Best
PAB
Hello,
Thank you Pierre-Alain for the How to but I'm a newbie with NextCloud and I can't find your How To. Maybe, I can't search on the right way but, it's pity to waste time because the information is not clearly mentionned just after the installation. Maybe, could you improve it with a quick pop-up / message box to inform the user of the default credentials. Maybe, this notice could be right for other apps' installation ?
Regards
Hello Bechamel,
I put the "how to" on this page https://github.com/pierre-alain-b/rainloop-nextcloud but your idea to have it popping out after install would be great. If you have ideas on how to add this in a nextcloud app, it would help

Best
PAB
@pab:
Would you please explain this config? - Thanks!
The default login is "admin" and the default password is "12345", as explained in the paragraph which follows this picture!