I am currently running Nextcloud Hub 3 (25.0.1) from the official Docker image.
I would like to create a shared album in the Photos app to which people who don't have an account (but the direct link) can also upload photos as stated in the Nextcloud Hub 3 announcement here: https://nextcloud.com/blog/announcing-nextcloud-hub-3-brand-new-design-and-photos-2-0-with-editor-and-ai/ (point 2 under Photos 2.0).
Unfortunately, I can't seem to figure out how to allow this.
I've tried creating an album (under "Albums" on the sidebar) and sharing the direct link, but that only allows people to view the content, not upload new photos.
On the other hand, the "Collaborative albums" entry on the sidebar leads me to an empty page where I can't add any albums (see screenie below):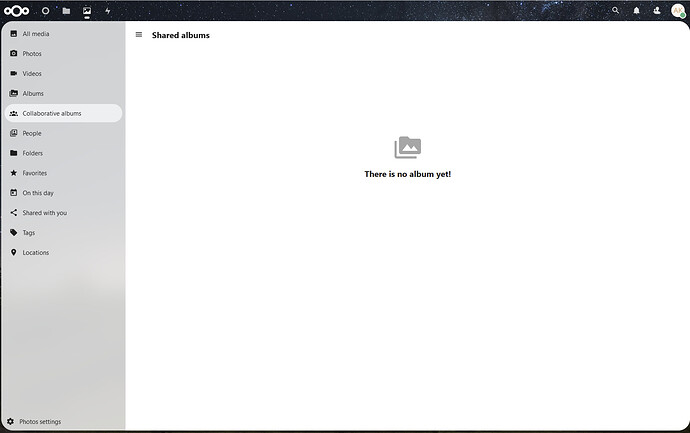 What am I doing wrong?