Hi!
I'm running Nextcloud using the docker image linuxserver/nextcloud. I'm on version 19.0.4, when I tried to update to version 19.0.5 something went wrong (I don't remember the exact issue). In order to repair my system I restored a backup of the /data directory and my Nextcloud instance started again without problems.
Since then, I have tried to update again to 19.0.6 and 19.0.7 but the update process does not work. When I go to the updater page all the steps are checked.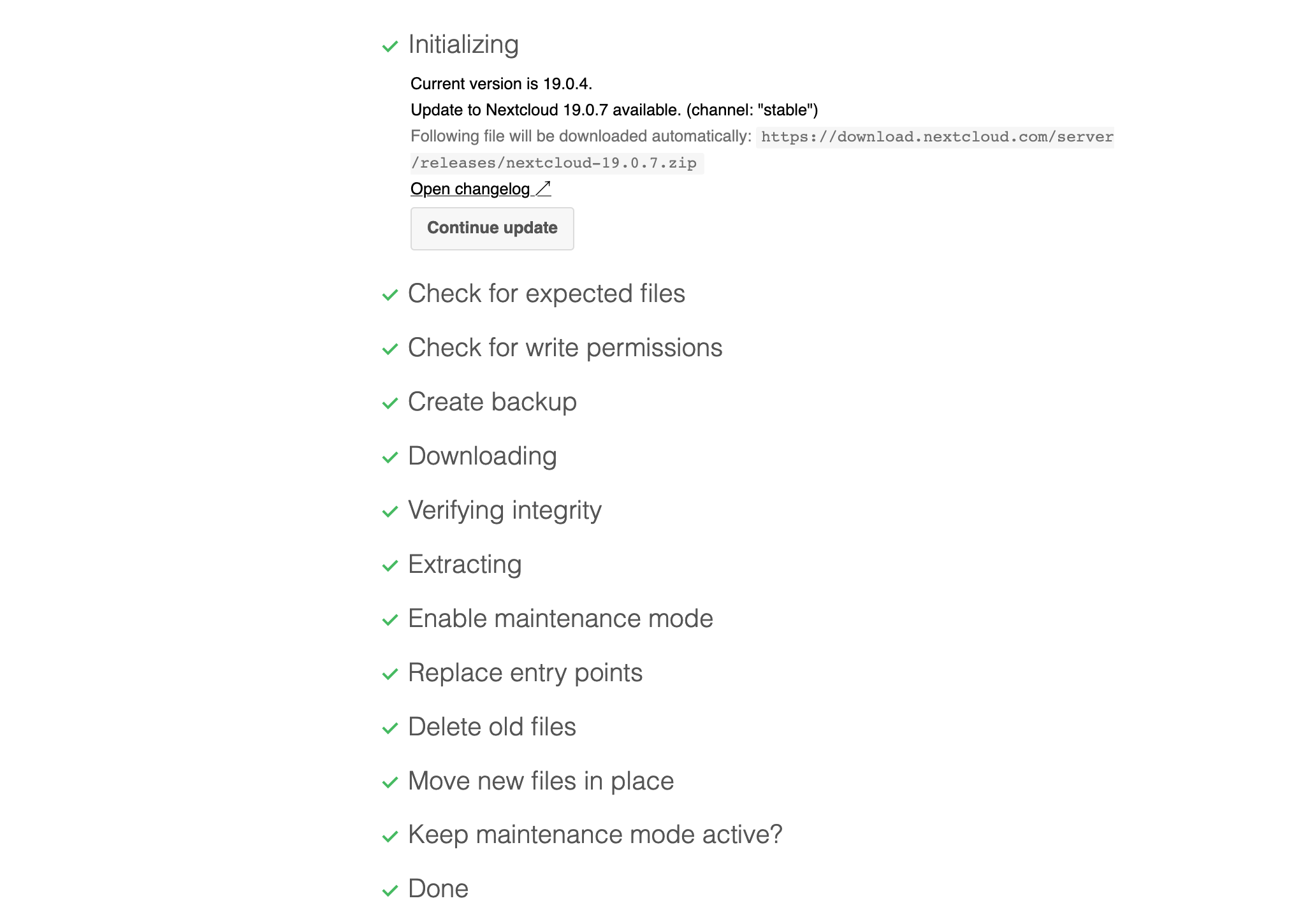 Pressing the "Continue update" button just shows the "Go back to your Nextcloud instance to continue the update". After pressing that button nothing happens.
I tried the update process from the command line using occ but I get a similar result. It just reports that I'm up-to-date.
I guess that some files got left behind, but I have no idea how to start the update process fresh.
Any insights?