Hi all, I'd really appreciate your help with Onlyoffice on newly installed Nextcloud with https. Everything else seems to be working fine with https.
OS: Debian 11.6
Nextcloud Hub 3 (25.0.3)
Community Document Server 0.1.13
ONLYOFFICE 7.6.8
Many thanks,
ioan
I'm attaching the Onlyoffice settings and the error when trying to open document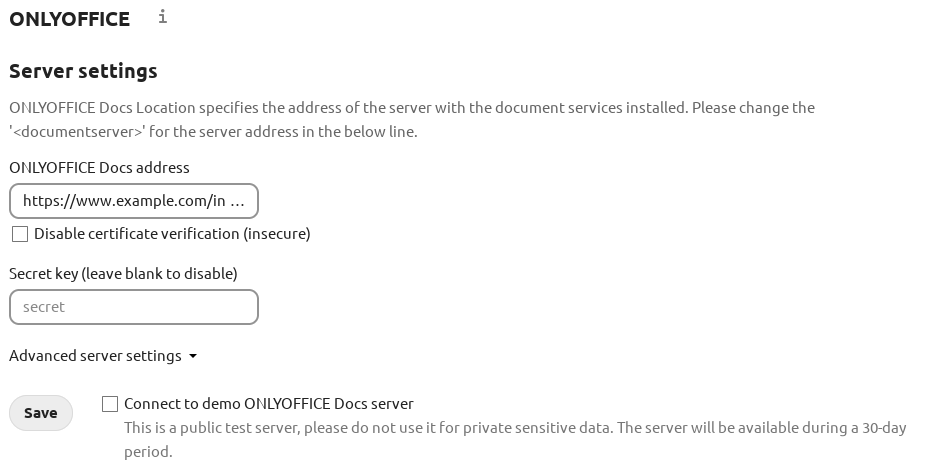 .