Hi all,
Am trying to get my first cms-pico site up and running. Modified the apache config and the new site is available now. When I use the default created page (index.md) in Edge / IE, the rendering is OK:
When I use Chrome / Firefox / Brave the rendering is not working correctly.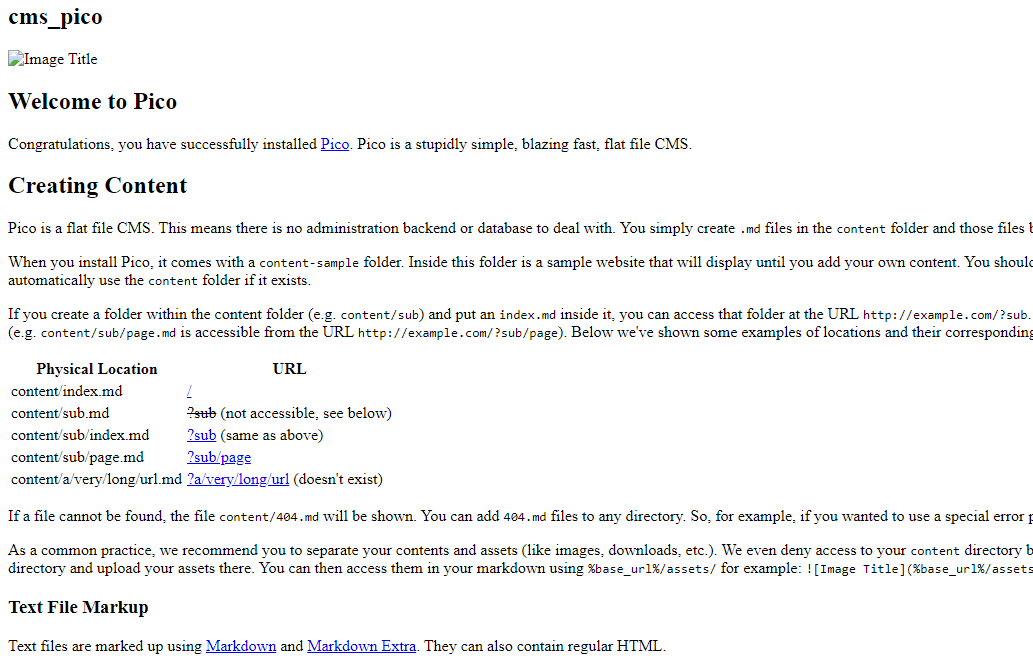 Chrome / Firefox had some addons installed, but also after disabling them, the issue remained. The Brave browser is a pristine one without any modifications. Same issue.
I guess this should work out of the box? Can anyone point me into the direction of a solution?
Thanks!