Hello,
I was curious about the app "recognize" and about its results.
So I installed v1.6.1 on my NC v22.1.0 using the app store mechanism.
In admin settings I get an empty space. See

Log entries: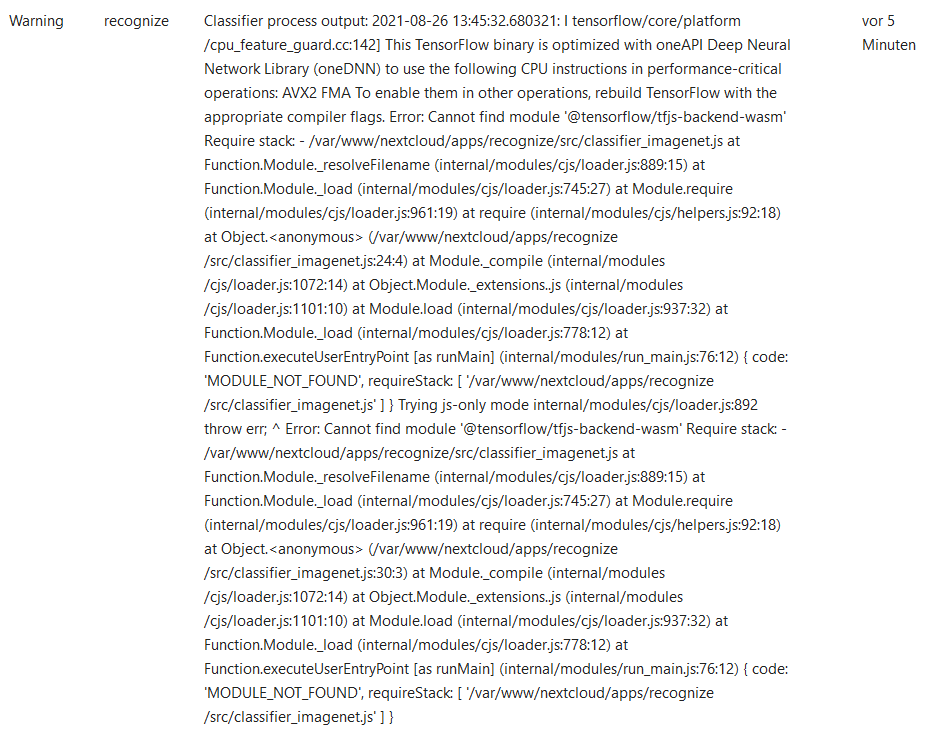 I read recognize/README.md at master · marcelklehr/recognize · GitHub and from my side the requirements are fullfilled.
OS: Ubuntu 20.04 LTS
Hardware: Intel NUC
RAM: 16GB
Any hints for me?
@marcelklehr