Originally published at: App Contest! Develop an app with the Smart Picker to win! - Nextcloud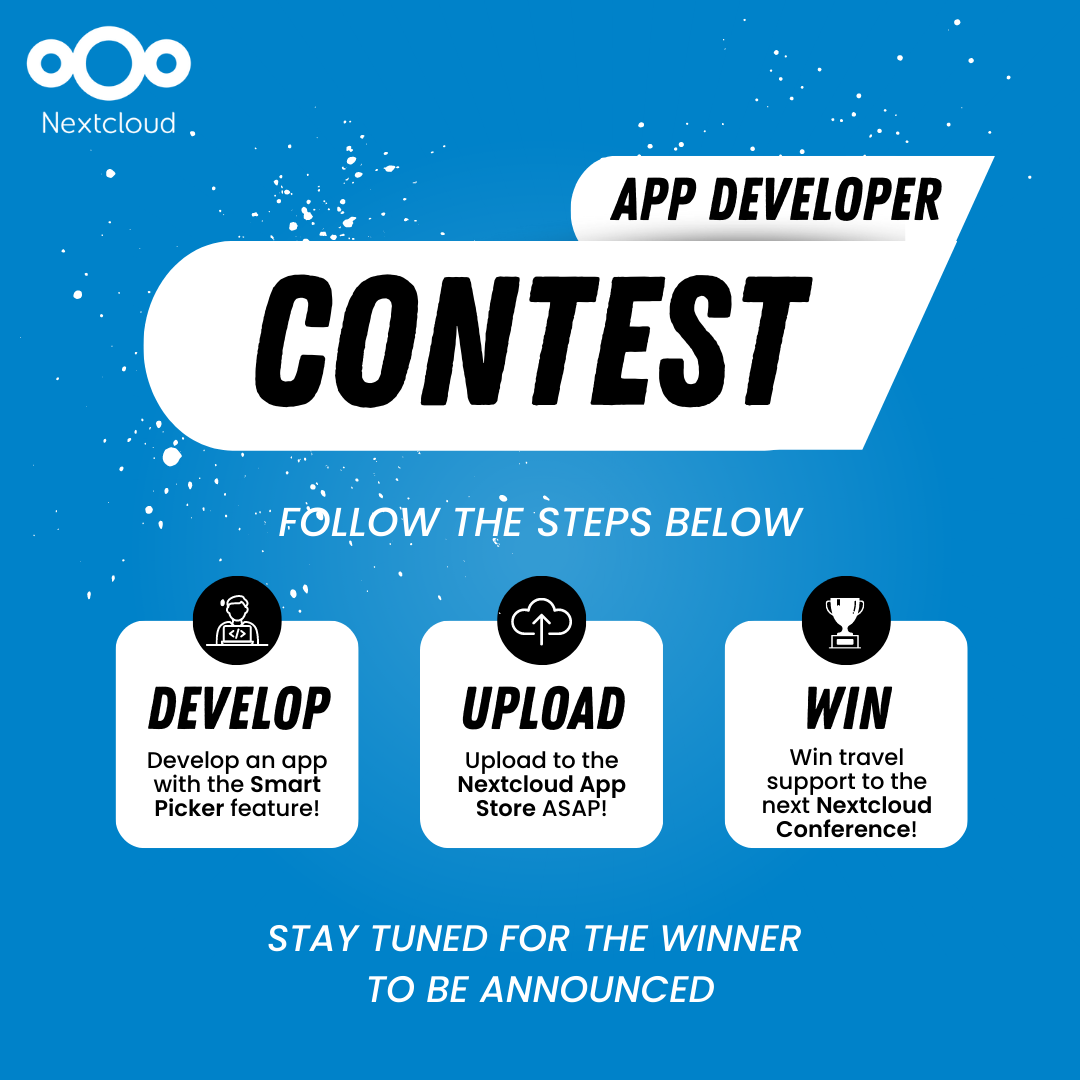 The Smart Picker
The Smart Picker is a cross-application feature enabling users to integrate with Nextcloud applications, use AI to generate content and more.
Learn more in the Hub 4 release.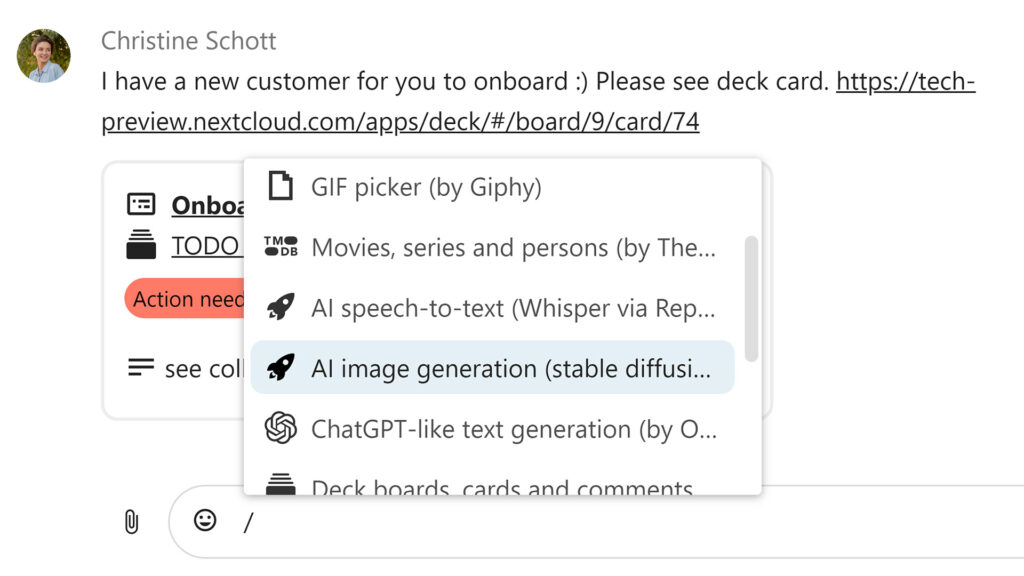 In our latest tutorial, you can learn how to implement the Smart Picker for your app development.
From there, the sky is the limit. ☁️
Develop, upload and win!
Once you develop your app, upload it to the Nextcloud App Store and then it will be automatically submitted for the contest.
The winner of the best app featuring the Smart Picker will be awarded financial travel support for the next Nextcloud Conference later this year!
Need help?
We know app development can sometimes be a hurdle with many barriers, especially for novice developers.
That's why, we have a series of App Development Tutorials to help you throughout the process. So far, we have 5 tutorials available right now that guide you through the steps from setting up your development environment, to developing your first simple apps, and using Vue.JS components. Check it out!