I may have touched on enterprise use in the past @Andy, but this is slightly different.
Rather than uploading a config payload into an MDM platform alongside the NC app to automatically setup the NC client on a per-user basis, Android for Work APIs can be used within the app to provide these configuration fields to administrators as soon as the app is uploaded.
For example, an email client: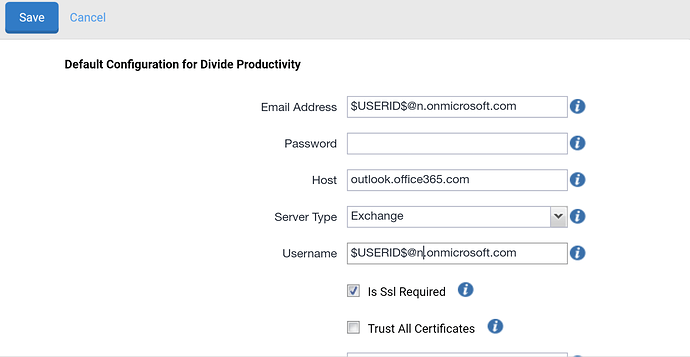 Let's me set the user, server and even password, making deployments to endpoints so easy it's hardly even believable.
If the NC app can hook into the Android for Work platform I think you'd have a pretty attractive offering for businesses running 10's of hundreds (/thousands) of android endpoints.
And the beauty is, users can have NC installed for both work and personal, meaning the business controls (and can remove) the data in the NC AfW installed app (identified by a small briefcase icon on the app icon) meanwhile the normally installed NC app connects to the user's own NC and can't be tampered with by the business at all.
I can both provide access to my EMM lab environment for testing and/or document the setup and deployment of the app under Android for Work.