Hello,
I would like to use the "Nextcloud Bookmarks" app from Apps Emasty on my Android smartphone. I can connect to my server via the app and also log in. When I start the synchronisation process, the following error message appears: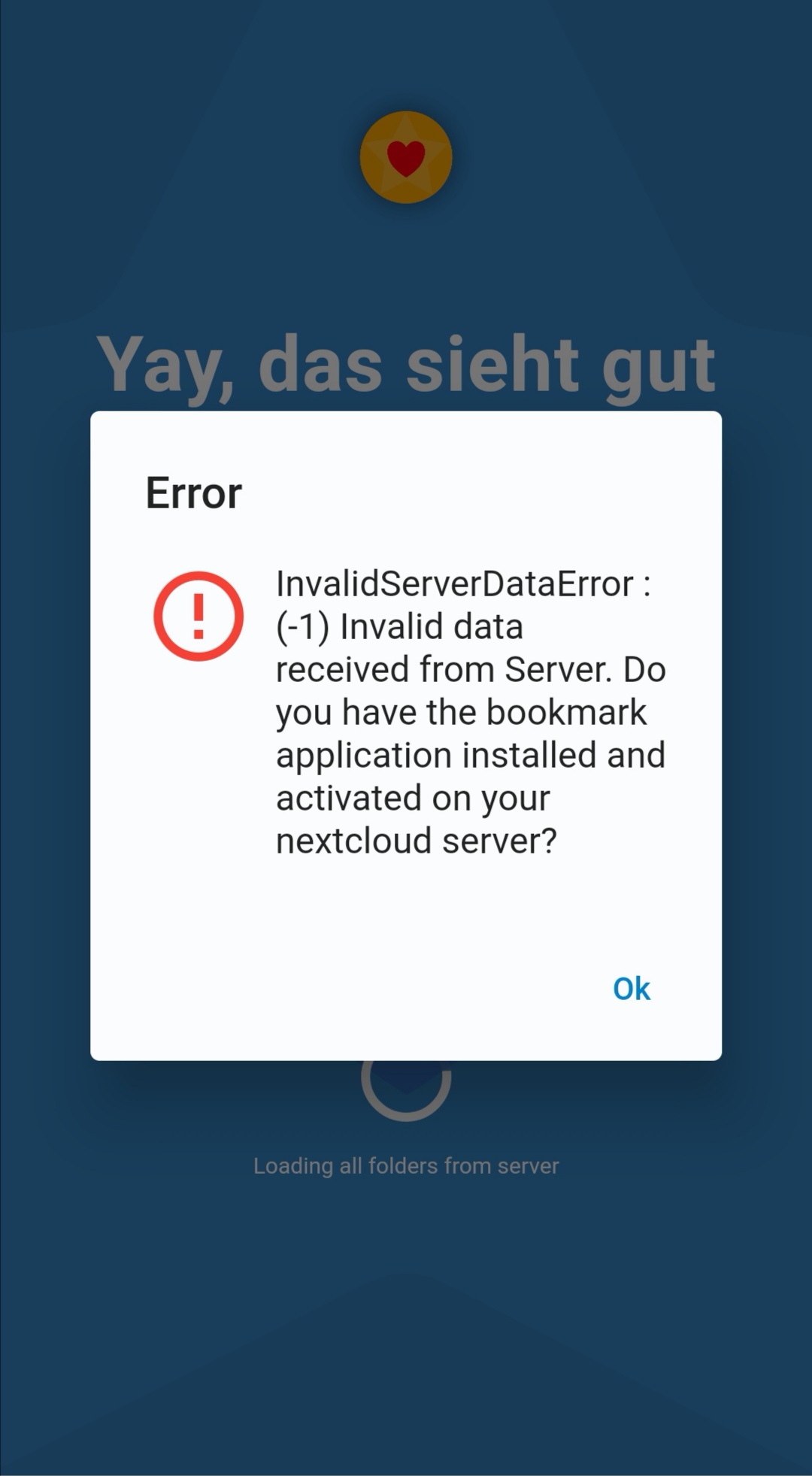 I am already in contact with the developer. However, they have not been able to help me yet. Does anyone know this error message or have an explanation for it?
I also sync my bookmarks with Floccus in Firefox and Edge, which works fine.
System:
Nextcloud 20.0.12
NextCloudPi Version 1.41.10 (RaspberryPi 3B+)
Android Bookmarks Version 0.3.4
Kind regards,
Michael