Dear all,
I want to announce another update for the Analytics app.
The main new feature is the filter & drill-down.
for reports based on internaly stored data
filter columns with >, <, =, like, contains
change drilldown/aggregation of columns
a little showcase can be found here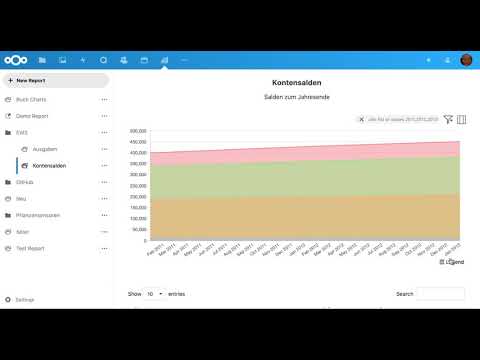 ---
Any other news from the previous updates ?
name shortened from "Data Analytics" to "Analytics"
report print layout
doughnut charts
better integration of notifications & thresholds
charts can be customised with advanced options
NC19 ready
---
whats next?
persisting filters per reports for the next access
share reports based on filters (e.g. publish a subset of your dataset to your customer)
more chart options like secondary axis
more datasource types like OnlyOffice files
share report customization (e.g. customer logo)
…