Originally published at: https://nextcloud.com/blog/500-users-at-non-profit-organization-sea-watch-use-nextcloud-for-confidentiality-of-data/


Can Nextcloud support a team at sea?
The answer is yes!
In this blog, we describe the use case of the non-profit organization Sea-Watch and why a data sovereign collaboration platform is indispensable to their work.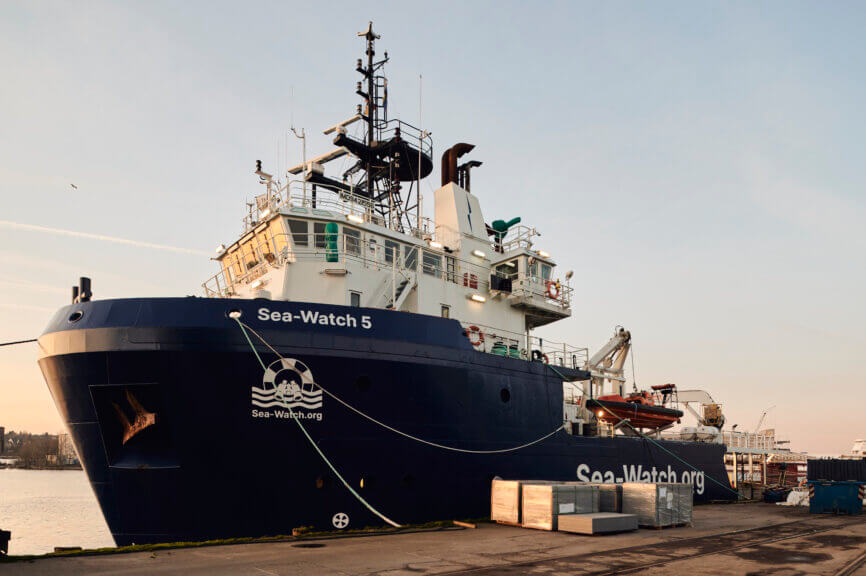 About Sea-Watch NGO
Sea-Watch is a non-profit initiative dedicated to civil sea rescue in the Mediterranean Sea. In the face of an ongoing humanitarian disaster, Sea-Watch provides emergency aid. The NGO demands and and at the same time forces the rescue missions through the responsible European institution. Sea-Watch also stands publicly for legal escape routes as well as for freedom of movement and a Europe based on solidarity.
The work Sea-Watchs' 130 employees and 500 volunteers involves rescue and humanitarian work. They document human rights and legal cases, work to inform the public on the humanitarian crisis in the Mediterranean and advocate extensively in political affairs.
Data sovereign with Nextcloud
Working as a humanitarian aid and activist organization, keeping data safe and confidential is vital for the safety of all parties involved. When looking for a cloud solution, obtaining sovereignty over their data and data security was critical.
"We were looking for a solution where we have complete sovereignty over our data and that's how we came to Nextcloud."

Sea-Watch
Their employees work around the world, so remote working and collaborating is part of their everyday work life.
With Nextcloud, employees and volunteers have a central location to store, share and work on documents that is stored on the Sea-Watch server. They also utilize:
Nextcloud Polls for data discovery
Nextcloud Forms for surveys
Keepass (an open source password manager) for teams / departments
Technical implementation
The Ship IT team deployed Nextcloud on a dedicated server using a Nextcloud provided Docker image, with Office on a second server. A custom tool used to sync files with Nextcloud on board the ships caused a flood of session cookies, sometimes over 30 million between two cron job runs. Some re-configuration of the session management in Nextcloud could fix this.
Since then, the team has migrated Nextcloud to a 3-node Proxmox cluster on which identity management, Nextcloud and office as well as other services are operated. The infrastructure is backed up with Proxmos Backup Server to another location.
Looking forward ⚓
The team is constantly growing, and Nextcloud has become the common tool which offers so much functionality enormously important to their daily work.
Nextcloud is pleased Sea-Watch can better operate as an entire organization with more secure and efficient features.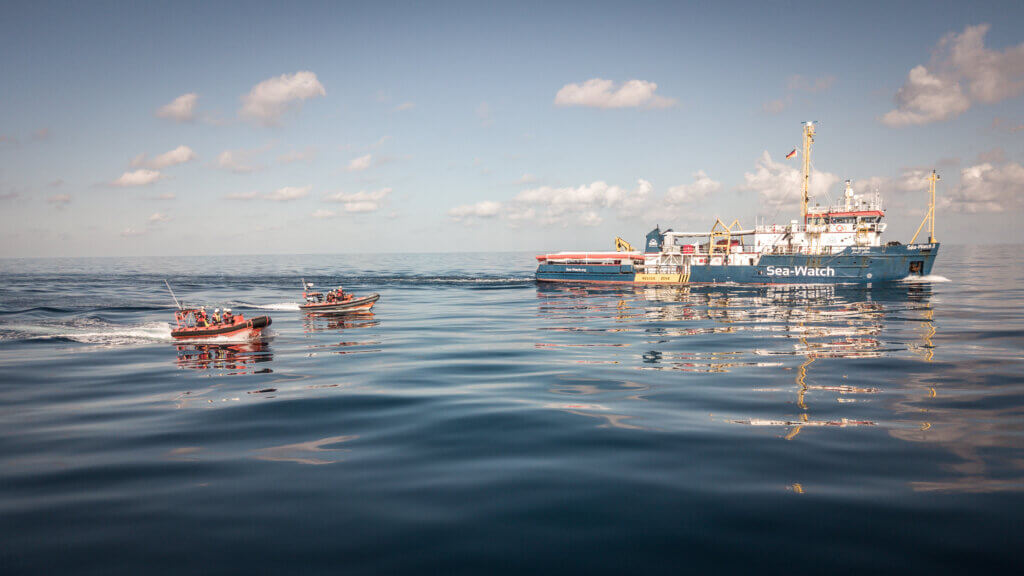 If you'd like to learn more about Sea-Watch, their mission and work, please refer to their website.