Hello Nextcloud friends,
We have just developed the third tutorial for our developer programme series.
This tutorial is a step-by-step guide how to develop a simple interface-only app, and is a follow up on the previous tutorial about developing a simple files plugin and the tutorial about setting up your development environment.
It's meant to be a very simple app to introduce you to compiling javascript, network requests, and in fact the only thing this app can do is display and resize cat gifs.
Screenshots: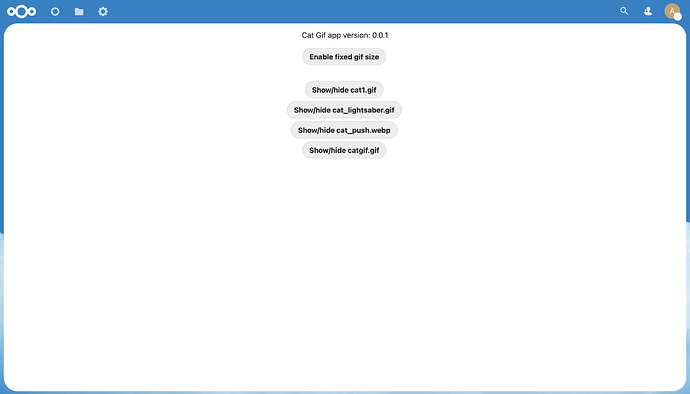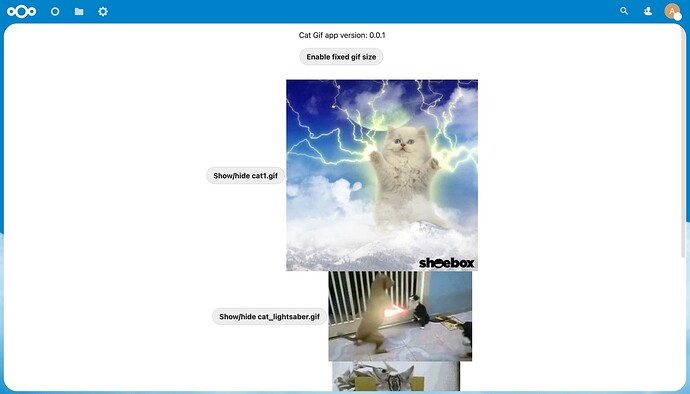 You can find this tutorial (and all the previous tutorials) here:
The tutorial is perhaps a bit harder than the previous tutorials, mainly because it is longer and more topics are introduced. But we really tried hard to outline all the steps and explain the concepts
We hope this will be useful for some of you
All the best!