Originally published at: https://nextcloud.com/blog/join-our-webinar-on-nextcloud-hub-24/


We are excited to invite you all for our webinar on Nextcloud Hub 24, with this webinar you will gain an insight on our new release. So, block your calender for Wednesday, 1st June on 2022 to join our webinar!
Join our webinar to learn more about what's new in Nextcloud Hub 24!
Introducing Nextcloud Hub 24!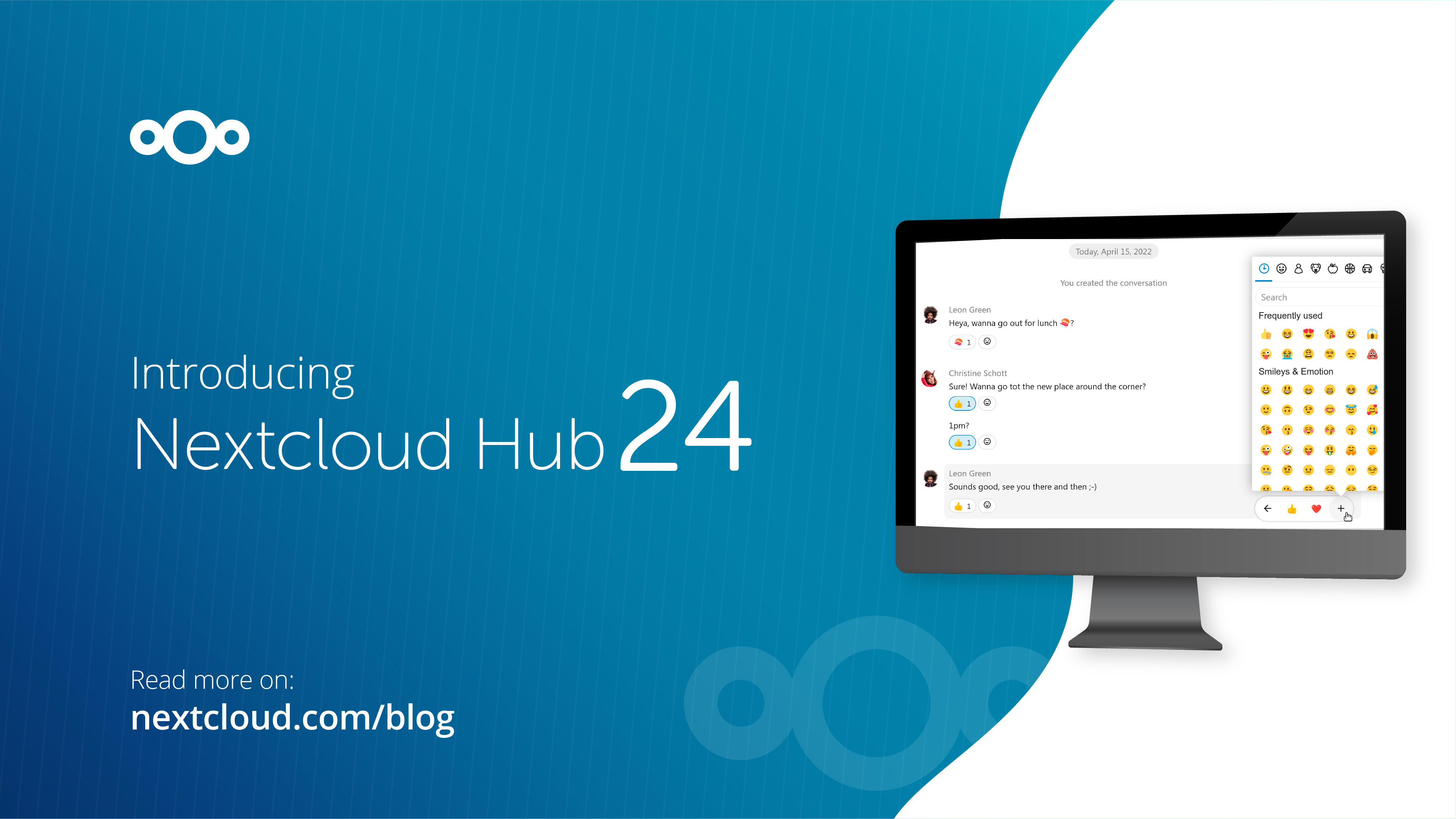 What's new in Nextcloud Hub 24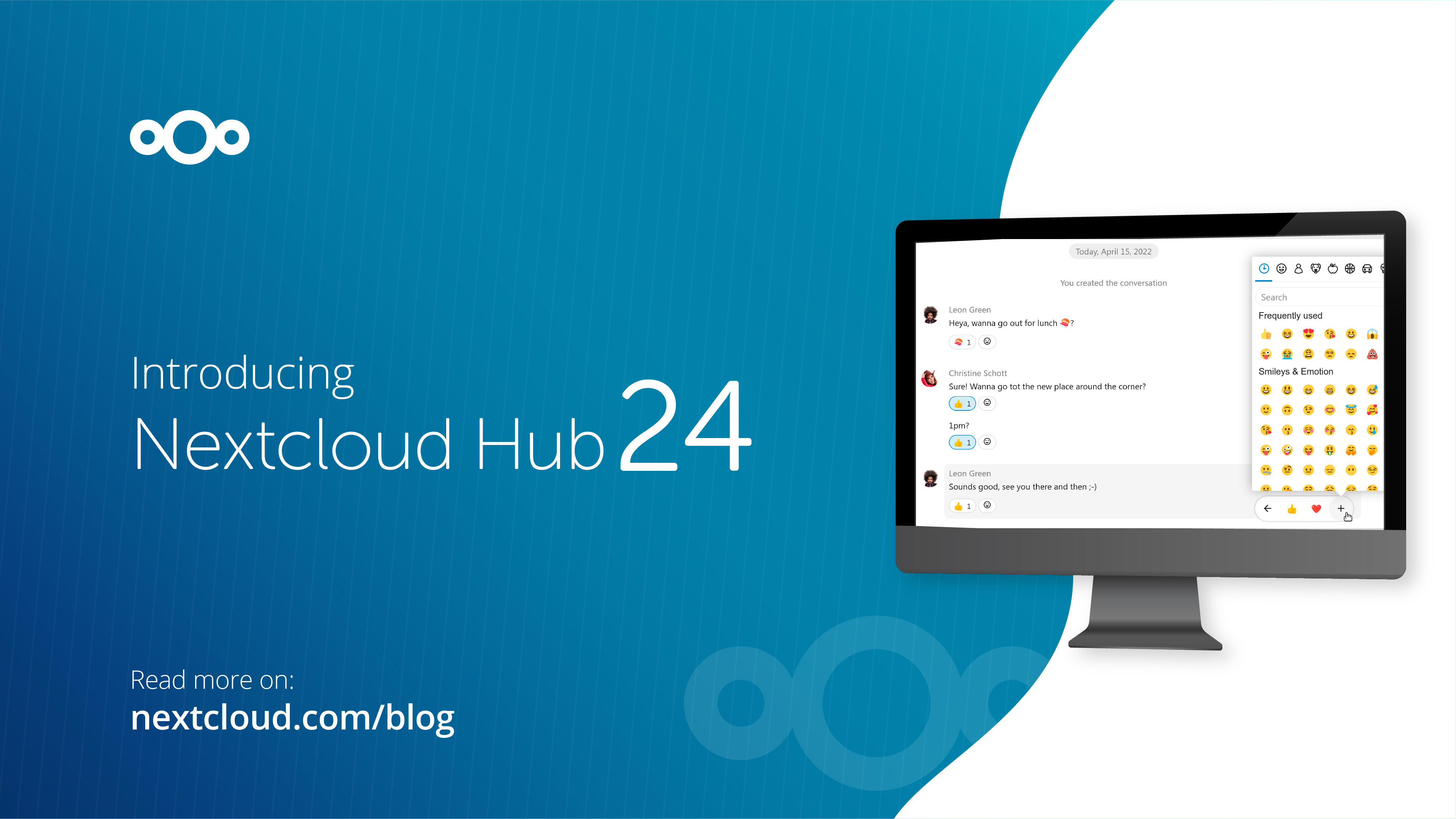 Sign up for a free webinar on Wednesday, 1st June 2022 to find out more about the features and updates in our new release Nextcloud Hub 24!
Date: Wednesday, 1st June 2022
Time: 3:00 PM (CEST) / 9:00 AM (EDT) / 6:00 AM (PDT)
In this session you will learn about
The session is planned to cover following topics:
The story of Nextcloud – With this information we will present some of the biggest milestones Nextcloud has achieved in past years
The new features in Nextcloud Hub – Our sales expert will demonstrate Nextcloud features and it's value for users
Why companies and government's choose Nextcloud – In this section you will gain an insight on why more and more organizations are opting for Nextcloud as a collaboration platform