I have an unraid system and have nextcloud and collabora on the docker container but I can't get it to work.
Unraid version: 6.11.5
Nextcloud: 25.0.3 (LSIO image)
Collabora: 22.05.9.3 (collabora/code)
Nextcloud office(richdocuments): 7.1.0
Collabora on local access( with prompt username and password)

Collabora public access (no username and password prompt) - using nginx proxy manager + cloudflared


On nextcloud office it has green check mark: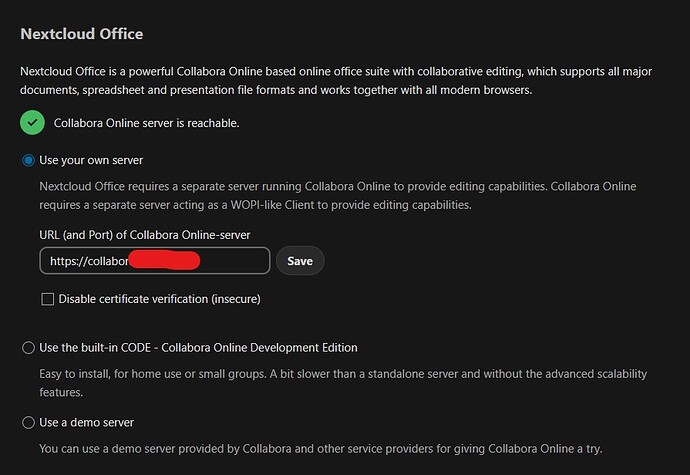 When I open a document (on either local or public domain of my nextcloud instance)

Did I miss some configuration? Does it work on your end?