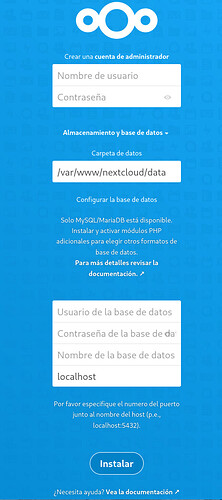 I'm using Nextcloudpi succesfully on a Container in Proxmox, but I want to install another instance in my old Odroid XU4S. Since before it had support it was my first option (I used long time ago here).
Anyway, I found my way to install a Debian Bullseye sistem with curl and using the script, and apparently everything went "almost" fine (just got a "Failed to start MariaDB 10.5.15 database server." but after reboot everything was ok).
The thing is when I type the IP, standard Nextcloud window appears. No trace of NCP (cli or web using port 4443), and no idea what's wrong.
Anyone had this issue before? Any help would be appreciated. Many thanks in advance.