Hi all,
i'm a new user of nextcloud self hosted server version 26.0.1. So succesfuly using Deck plugin.
My question is how using Deck with Workflow like on next image which is on officaly nextcloud page.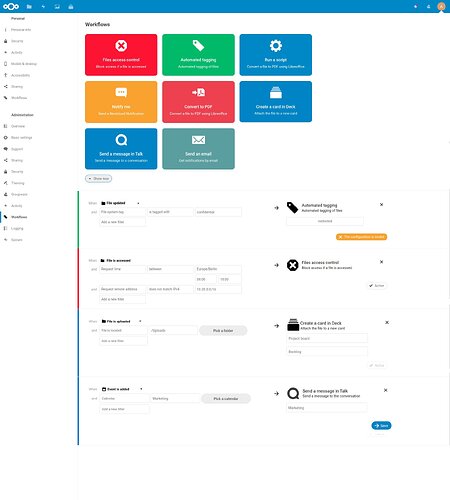 So there you can see third flow that "when is file uplodaed to specific folder create a new Deck".
Problme is that i dont have this option in my Nextcloud. I even dont see this plugin "Create card in Deck"?