Every time an update message appears I would like to know - before update - what are the changes.
Then I every time I need to search some minutes to find release notes. Wouldn't it be interesting to extend the update message pop up with an additional button or hyperlink that forward users directly to the release notes?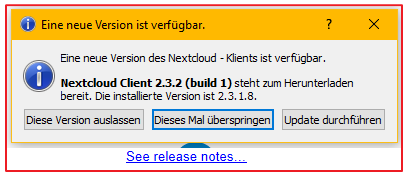 What are your opinions out there?
Fredl