Hi Devs,
I have this problem since updating from 19.0.6 to 20.0.4. Usually I go then to command line and make the update there.
Since I get no error descriptions it is not easy to determine what went wrong. I am pretty sure that the write permissions right (I think there would be an apropriate error message if it wasn't).
It might be interssting for you. I will provide more infos if you tell me what is necessary.
Here is a screenshot: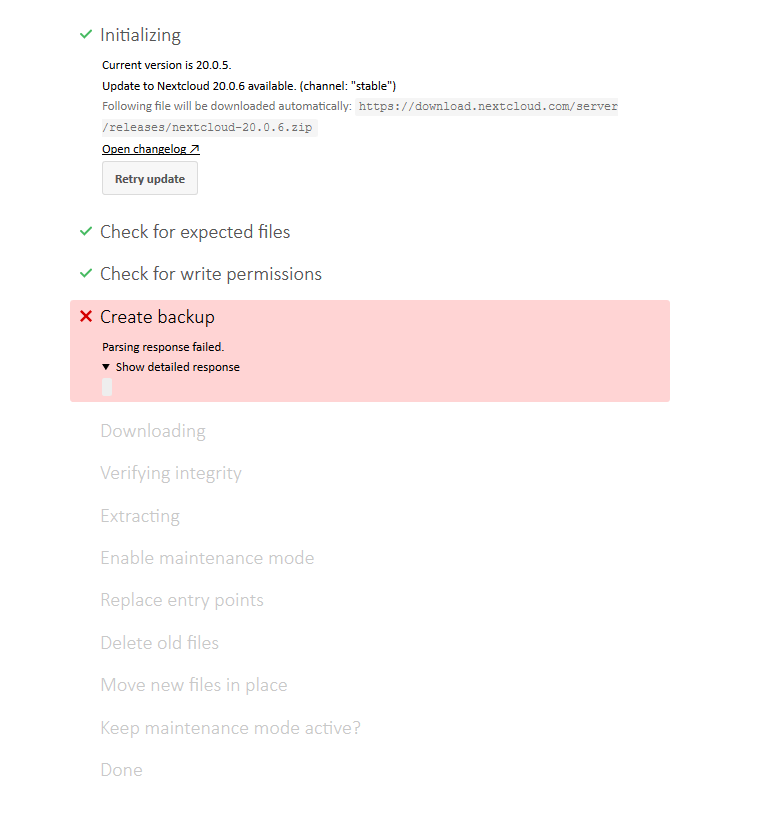 Thank you,
Florom