Problem statement:
Web interface on CENTOS 7 laptop does not show uploaded files nor contacts that were loaded. I used three different browser (firefox, Chrome, Chromium), all show the same result
Next to all icons on the status bar I see something that looks like a circling progress indicator. But nothing else happens.
My setup is the following:
Server: CENTOS 7.5 , php-7.2, httpd-2.4, MariaDB-server-10.1
Clients: WINDOWS 10 client, iPad, iPhone, CENTOS 7 laptop
The server is up and running. The clients are installed and connect/sync fine.
When logging in from WINDOWS 10 (same LAN as CENTOS 7 laptop) the web interface works just fine.
There are no error messages nor warning in nextcloud.log nor in apache related error logs.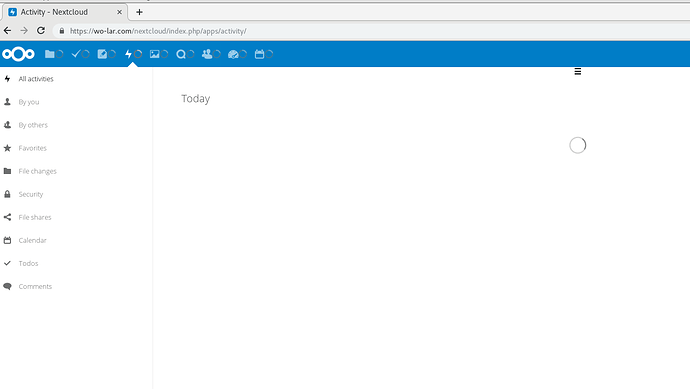 Thank you for